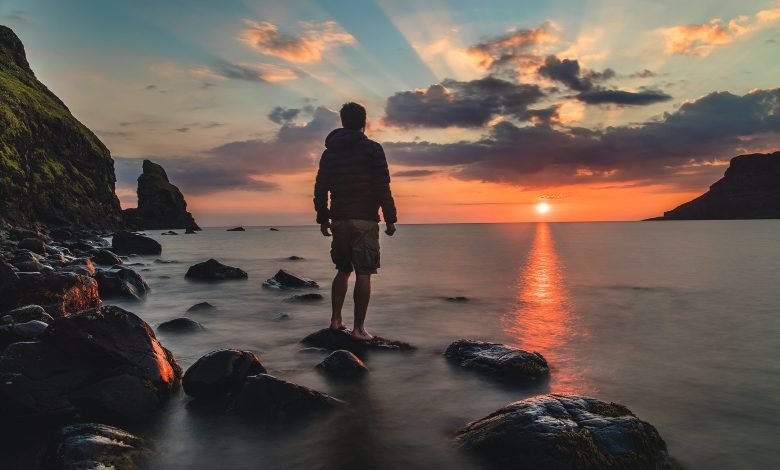 The Scripture today talks about the outward man and the inward man. The Bible refers to the inward man as the spirit of a man. How does the inward man look? If the Bible called him "man" and called the outward man "man", it means the inward man will look exactly like the outward man. Whether the inward man is healthy or not, we don't know but he will also have hands, legs and eyes. In fact, your eyes really are the windows through which the inward man is looking out.
The outward man is the physical body; the tailor can take the size of the body, but there is an inward man. I make bold to tell you that whatever is happening on your outward man is a reflection of what is happening in your inward man. Everything that your physical outward man will interact with in this world is referred to in the Bible as "our light afflictions". The Bible says, " … worketh for us" and not "… worketh against us". The big question is will you be able to withstand the "working-for-you" process?
Challenges and situations in life will work for you, but they won't work if you do nothing. If you focus on the affliction, you will miss the glory. A pregnant woman doesn't want to go through labour to give birth to the baby. She cries, screams, but when the baby comes out, she is full of joy! The question is this, "Will you ever cross from the affliction to the glory?"
PRAYER: Lord, help me to remain steadfast in my walk with you in order to cross from the affliction to the glory you have prepared.
BIBLE IN A YEAR:
Exodus 21:22-23:13, Matthew 24:1-28, Psalm 29:1-11, Proverbs 7:6-23
IMPORTANT INFORMATION
TODAY IS DAY 3 (Finale)!!!
Dearly Beloved of God, Greetings to you in the matchless name of our Lord Jesus Christ. You are specially invited to the 2022 edition of our ANNUAL SCHOOL OF MINISTRY (ASOM) with the theme: KINGDOM GROWTH versus CHURCH GROWTH.
Every year, ASOM has been a mountain where Apostles, Prophets, Evangelists, Pastors, Teachers, Heads of Ministries, Associate Pastors, Missionaries and all those in active ministry come to refresh, renew, re-fire their spirits and encounter the God of their calling. The details of this year's edition of ASOM are as follows:
Date: 3rd – 5th February, 2022 (Thursday – Saturday).
Time: Thursday – 5pm, Friday – 8am, and Saturday – 8am (GMT+1)
Venue: The Dream Centre Headquarters, Close to November 27 Interchange (Ona baba Ona Bridge) before the State Secretariat, Abere, Osogbo, Osun State, Nigeria
Registration: Click on https://solaareogunministries.org/events/asom2022/ to complete online registration OR when you arrive at the conference. Registration is FREE.
Enquiries: For enquiries on accommodation, feeding, tapes and books from this conference and other logistics, please call +234(0)9079912254; 08036207471; 07064335373 and 08037252124.
All things are ready.
Jesus is LORD!
Forever His,
Rev & Rev (Mrs) Olusola Areogun