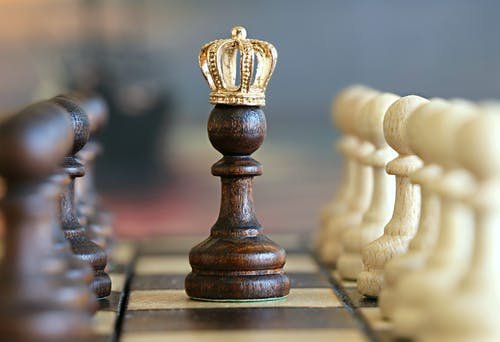 Some time ago, I dealt with a matter concerning some group of Christians that terrible things were happening amongst them. When I met with the people who were supposed to be in the leadership of the group, I asked them two questions that the Lord put in my heart. Firstly, I asked them, "Is there an enemy in your camp?" The second question was, "Is there sin amongst you?" The answer that I got was terrible.
You must begin to prepare yourself and start putting the finishing stitches on your "wedding garments" because Jesus is coming back soon. That soon is sooner than many people assume. We cannot say exactly when, but it's good for you to get ready to go to the Judgment Seat of Christ while you can make amends. Begin to correct things in your life to get prepared for Jesus's return.
Remember that the book of Revelation 2 and 3 deal with the Church on the earth. In chapter 4, the Church had been raptured. So, everything you are doing must end in Revelation 3:22. You must not plan to be on the earth from Revelation 4 because it talks about the rapture of the Church and there is no second rapture.
The Church in Thyatira (Rev. 2:18-27) received a commendation and then corrections. We must begin to allow God to correct us on issues in our lives because if those issues were in those churches, then, they will be in the churches of today.
PRAYER: Lord, make me rapture-ready. I will daily put the right finishing stitches to my garment in Jesus' name. Amen!
BIBLE IN A YEAR:
2 Kings 8:1-9:13; Acts 16:16-40; Psalm 143:1-12; Proverbs 17:26
Dearly beloved,

Greetings of love in Jesus Name.

You are specially invited to PRAY, PLAN & PREPARE for the upcoming Anointed Feast Of God for mankind: ANNUAL GOD OF BREAKTHROUGHS CONVENTION & HOMECOMING (GOBC&H) 2022 with the 


Theme:

 THE END-TIME OVERCOMER


Date:

 3rd July - 10th July, 2022 (Sunday - Sunday).


Time:

 6am-8am, 8am-10am, 10am-12noon, 12noon-2pm and 4pm-9pm daily (all GMT +1).


Venue:

 The Dream Centre Of the Life Oasis International Church HQ, Km 4 Gbongan-Osogbo Expressway, Osun State, Nigeria.

Ministering: Rev. Olusola+Oyenike Areogun (Hosts) and other anointed men of God!

Enquiries: +2349079912254, +2348033879828, +2348033506866, +2347038548230

Live streaming available at:
www.lifeoasisinternationalchurch.org/streaming, www.dciradio.org and all our social media platforms.

Register at: https://lifeoasisinternationalchurch.org/gobch2022

Come, all things are yours! Come, all things are ready!

Jesus is Lord!!!