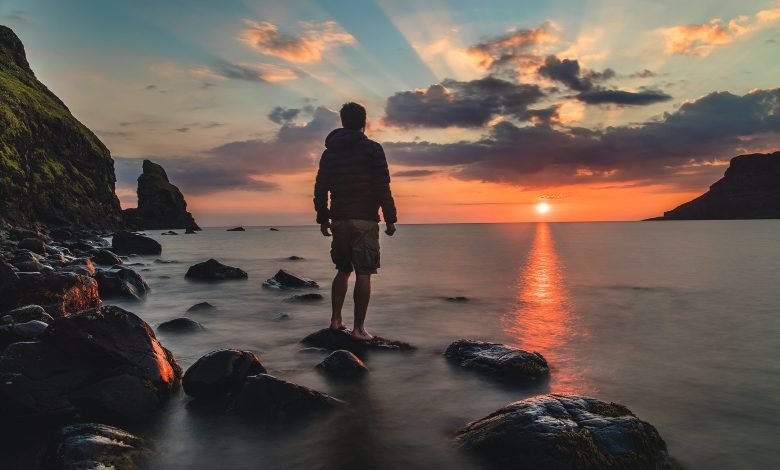 In the book of Genesis 17, when God told Abraham "I've made you the father of many nations", what could he see? He could see the deadness of Sarah's womb and his own deadness, but he did not consider it. He chose not to consider it.
When Joseph was going towards the palace, there was something that he alone could see. When Potiphar's wife came to tempt him with fornication, there was something he could see that made him reject the offer of Potiphar's wife.
He was seeing a vision inside. Joseph would have ended up as an acting husband for life or until the woman got tired of him. Meanwhile, he would need to be looking over his shoulders for the rest of his life until he eventually gets caught and ends up dead. But, he was carrying a vision of something that he alone could see. If he looked at something else, he would have missed what God had shown him.
You can have sickness in your body; the pain and the symptom will be under 'those things which are seen'. If you are going to have your healing, you will have to 'look not' at the symptoms and the pain. You won't respond sensually to it, because what you respond to sensually will come out of your mouth. He didn't say we should deny it, rather we should refuse to let it control our conclusion.
Abraham refused to consider his age, he refused to consider the condition of Sarah's womb, he only considered what God said; he considered God's ability and power and you should do the same.
PRAYER: Lord, help me to always keep my gaze on the promises of your Word in Jesus' name. Amen.
BIBLE IN A YEAR:
Exodus 21:22-23:13, Matthew 24:1-28, Psalm 29:1-11, Proverbs 7:6-23
IMPORTANT INFORMATION
TODAY IS DAY 2!!!
Dearly Beloved of God, Greetings to you in the matchless name of our Lord Jesus Christ. You are specially invited to the 2022 edition of our ANNUAL SCHOOL OF MINISTRY (ASOM) with the theme: KINGDOM GROWTH versus CHURCH GROWTH.
Every year, ASOM has been a mountain where Apostles, Prophets, Evangelists, Pastors, Teachers, Heads of Ministries, Associate Pastors, Missionaries and all those in active ministry come to refresh, renew, re-fire their spirits and encounter the God of their calling. The details of this year's edition of ASOM are as follows:
Date: 3rd – 5th February, 2022 (Thursday – Saturday).
Time: Thursday – 5pm, Friday – 8am, and Saturday – 8am (GMT+1)
Venue: The Dream Centre Headquarters, Close to November 27 Interchange (Ona baba Ona Bridge) before the State Secretariat, Abere, Osogbo, Osun State, Nigeria
Registration: Click on https://solaareogunministries.org/events/asom2022/ to complete online registration OR when you arrive at the conference. Registration is FREE.
Enquiries: For enquiries on accommodation, feeding, tapes and books from this conference and other logistics, please call +234(0)9079912254; 08036207471; 07064335373 and 08037252124.
All things are ready.
Jesus is LORD!
Forever His,
Rev & Rev (Mrs) Olusola Areogun