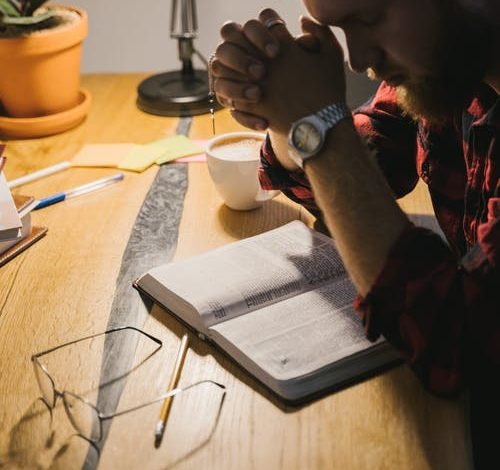 Today, we will continue our exposition on the enemies of intercession.
5. Pride: The problem with pride as seen in today's text is that the proud man is the direct enemy of God; God Himself will stop him. God cannot have anything to do with a proud person. Such a person cannot develop intimacy with the Lord and will not be useful to God in the place of intercession. To be useful to God in the ministry of intercession, you will need to cultivate a humble heart before the Lord. No matter who we are or what God is doing through our vessel, all glory must always go back to Him. You must never be too big in your own eyes.
6. Negative Emotions: There is no way you can perceive a divine whisper or the nudge of the Holy Spirit with negative emotions. Negative emotions are insulators in the spirit realm; they don't allow divine communication to get through to you. There might be an impending danger or a matter that needs urgent attention and the Holy Spirit needs to bring this to your attention. However, with negative emotions, it will be impossible for you to get that divine signal because negative emotions are insulators of divine signals. Women, especially married ones, must pay attention to this while relating to their husbands.
It is very easy for the devil to corner you into having negative emotions in marriage. Don't allow tension in your homes.
Anything that brings tension into your emotions is the enemy of your fellowship with God. Get rid of it. Don't tolerate negative emotions.
PRAYER: Lord, help me to bring my emotions under the control of the Holy Spirit in Jesus' name. Amen!
BIBLE IN A YEAR:
Ezekiel 40:28-41:26; James 4:1-17; Psalm 118:19-29; Proverbs 28:3-5
————————————————————
www.lifeoasisinternationalchurch.org
www.soundcloud.com/reverendareogun
www.dciradio.org
YouTube Channel- Sola Areogun Ministries
+2348037252124
#SpiritMeat
#ReverendAreogun
————————————————————

Copyright ©️ 2022
The general public is hereby informed that exclusive copyright subsists in this work and therefore any attempt to reproduce, copy, distribute to public for commercial purposes, publish any translation of the work, make any film in respect of the work, make an adaptation of the work, either the whole or substantial part of the work, either in its original form or in any form recognisably derived from the original is an infringement on the right of the author and subject to litigation unless and except the author has officially and clearly authorised the said person or persons or the author is clearly acknowledged in the work.