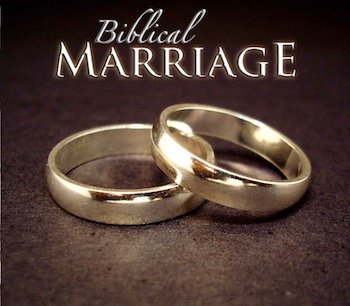 As I said yesterday, the best place to locate your God–ordained spouse is from active Kingdom service in the church. However, even when you meet in church, it is important for you to observe and watch the person very well. For example, if he or she is one of the choir members, is he or she the type that comes late or the one that comes early to meetings? Don't let anybody tell you, "I'm a Christian". Watch his or her life to see clearly for yourself because you will know people by their fruits (Mat. 7:16).
See Christ in him or her before you make any marital commitment.
There are exceptional cases, though. An example is Ruth, a young widow, in the Bible.
Ruth 3:1
1 Then Naomi her mother-in-law said unto her, My daughter, shall I not seek rest for thee, that it may be well with thee?"
There are cases of young widows, young divorcees, single mothers, and people that are advanced in age. Such situations need the involvement of a pastor in their future home. Such people may not readily find a husband or a wife. It will require pastoral wisdom, involvement, prayer, and counselling. It is at that level that God allows the pastor to do a dimension of matchmaking. For example, the pastor, because of his office, knows a single father and a single mother who can be brought together under the direction of the Holy Spirit. Pastors are allowed to do that because it is part of pastoral ministry.
People get into trouble when they are in such a situation and they don't allow divine counsel to get actively involved in their marital choice. Eventually, while going out and personally looking for a partner, they come across a married man looking for a mistress who will end up wasting them. The way to get preserved is to run for shelter in Zion.
After Ruth became a widow, it was Naomi that helped her to settle down again to marry Boaz. Without Naomi's intervention, all those guys around her would have wasted her, passing her around.
PRAYER: Lord, help me to recognise the divine help and guidance You have placed along my path and to allow their involvement in my life in Jesus' name. Amen!
BIBLE IN A YEAR:
Jonah 1:1-4:11; Revelation 5:1-14; Psalm 133:1-3; Proverbs 29:26-27
————————————————————
www.lifeoasisinternationalchurch.org
www.soundcloud.com/reverendareogun
www.dciradio.org
YouTube Channel- Sola Areogun Ministries
+2348037252124
#SpiritMeat
#ReverendAreogun
————————————————————

Copyright ©️ 2022
The general public is hereby informed that exclusive copyright subsists in this work and therefore any attempt to reproduce, copy, distribute to public for commercial purposes, publish any translation of the work, make any film in respect of the work, make an adaptation of the work, either the whole or substantial part of the work, either in its original form or in any form recognisably derived from the original is an infringement on the right of the author and subject to litigation unless and except the author has officially and clearly authorised the said person or persons or the author is clearly acknowledged in the work.