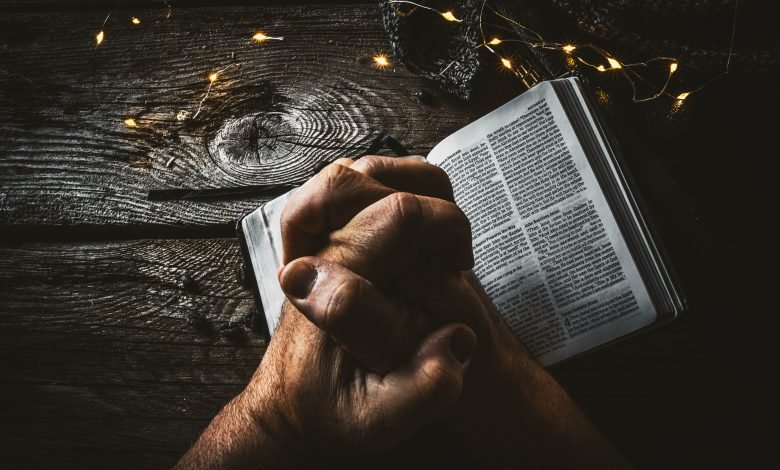 This action of Abraham is a major step in turning your request into your manifestation and experience. We see from Abraham's story that one thing we can do that will cause our faith to be strong in the midst of negative circumstances is to give glory to God. Abraham began to thank, praise, and bless the name of the Lord.
You can do the same. Anytime you think of the matter, just thank God. Also, anytime thoughts come your way to think of your circumstance or to think of the symptom in your body, just begin to thank God and say, "I thank You because I am healed by the stripes of Jesus" (If it is healing you are believing God for). If it is something else, just thank God that the answer or the miracle has been granted and you will surely see the physical manifestation.
Abraham came to that point where instead of complaining and discussing the problem, he and Sarah just came together, they praised and thanked God that their miracle was in the process and that they had the answer.
Abraham and Sarah are part of your God-given examples when it comes to the subject of faith. Abraham staggered not at the promise of God. He knew God was capable of doing what He said. Even though, Sarah staggered at some points by presenting Hagar. Abraham judged Him faithful that has promised.
PRAYER: Help me Lord not to stagger at Your promises but rather give thanks to You in Jesus' name. Amen!
BIBLE IN A YEAR:
Job 28:1-30:31; 2 Corinthians 2:12-17; Psalm 42:1-11; Proverbs 22:7
————————————————————
www.lifeoasisinternationalchurch.org
www.soundcloud.com/reverendareogun
www.dciradio.org
YouTube Channel- Sola Areogun Ministries
+2348037252124
#SpiritMeat
#ReverendAreogun
————————————————————

Copyright ©️ 2022
The general public is hereby informed that exclusive copyright subsists in this work and therefore any attempt to reproduce, copy, distribute to public for commercial purposes, publish any translation of the work, make any film in respect of the work, make an adaptation of the work, either the whole or substantial part of the work, either in its original form or in any form recognisably derived from the original is an infringement on the right of the author and subject to litigation unless and except the author has officially and clearly authorised the said person or persons or the author is clearly acknowledged in the work.