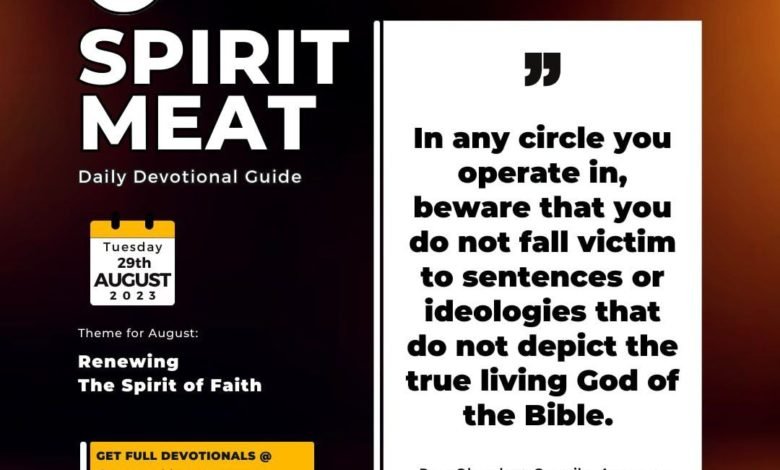 Let your knowledge of God increase. There will be a time the devil will show up with the examinations, not in written forms, but in unplanned life experiences, and you must have the answers ready. The textbook is the Bible, the Holy Ghost is our Teacher, and men of God are lecturers in the School of the Holy Ghost.
The church is the classroom to prepare you to face life situations, and there are different courses you take as you go along.
One man of God was walking along a road when something landed on him. He felt like tearing up his clothes and running, but he commanded that demon to go out immediately. He was ready for that question of life, and he had found the answer in the Bible.
Do you move in mysterious ways to destroy your children? No! So also, God moves in mysterious ways, but He doesn't move in mysterious ways to damage you. When something negative happens, people tend to associate it with the mysteries of God and say things like, "God is mysterious". Who told you that? God gave you the Bible to unravel such an unrighteous mystery. The Bible says, "O taste and see that the Lord is good" (Psa. 34:8). Vehicular crashes claim lives and they are not good. Therefore, God can't be behind them.
In any circle you operate in, especially secular ones, beware that you do not fall victim to sentences or ideologies that do not depict the true living God of the Bible. This is why it becomes very important to get your knowledge of God from the Bible and not from what people say or write.
PRAYER: Father, I receive grace to increase in the knowledge of You. I will not reject the correct knowledge of You in Jesus' name. Amen!
BIBLE IN A YEAR:
Job 31:1-33:33; 2 Corinthians 3:1-18; Psalm 43:1-5; Proverbs 22:8-9

    
(Please note that you can follow this months devotional on YouVersion's The Bible App using this link: http://bible.us/r/A6u) 
————————————————————
www.lifeoasisinternationalchurch.org
www.soundcloud.com/reverendareogun
www.dciradio.org
YouTube Channel- Sola Areogun Ministries
+2348037252124
#SpiritMeat
#ReverendAreogun
http://bible.us/r/A6u
————————————————————

Copyright ©️ 2023
The general public is hereby informed that exclusive copyright
subsists in this work and therefore any attempt to reproduce,
copy, distribute to public for commercial purposes, publish any
translation of the work, make any film in respect of the work,
make an adaptation of the work, either the whole or substantial
part of the work, either in its original form or in any form
recognisably derived from the original is an infringement on the
right of the author and subject to litigation unless and except
the author has officially and clearly authorized the said person
or persons or the author is clearly acknowledged in the work.