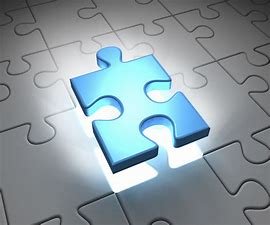 In yesterday's study, I highlighted that one of the reasons why there are a lot of ineffective Christians today is due to an identity crisis. This issue has been weighing on my spirit for a while and the Lord began to give me an understanding — it is high time we as Christians started adding divine strategy and understanding to the application of our faith in this end-time.
God wants us to get to that point where we can be described as wise Christians. This wisdom is beyond academic knowledge. You may be wondering how a Christian can be wise in a way other than academic but this is the position God expects His children to operate from by default so that He can be proud to call us His own. Unfortunately, such Christians who God can be proud of in all aspects of their lives are a rare commodity in today's world.
I find it interesting that as we come closer to the day of our Lord's Second Coming, most supposed Christians become increasingly unaware of the special privilege God has given them. This privilege to fight as God's soldiers on earth is at the core of every Christian's destiny, not just pastors.
God created man and gave him an amazing potential to do great things. We are by far the most special of all God's creations and it's interesting to know that you can truly maximise your God-given potential when you become a Christian.
PRAYER: Father, I pray for the grace to maximise my God-given potential and give it full expression in my journey here on earth in Jesus' name. Amen!
BIBLE IN A YEAR:
2 Kings 20:1-22:2; Acts 21:18-36; Psalm 150:1-6; Proverbs 18:9-10
Dearly beloved,

Greetings of love in Jesus Name.

You are specially invited to PRAY, PLAN & PREPARE for the upcoming Anointed Feast Of God for mankind: ANNUAL GOD OF BREAKTHROUGHS CONVENTION & HOMECOMING (GOBC&H) 2022 with the 


Theme:

 THE END-TIME OVERCOMER


Date:

 3rd July - 10th July, 2022 (Sunday - Sunday).


Time:

 6am-8am, 8am-10am, 10am-12noon, 12noon-2pm and 4pm-9pm daily (all GMT +1).


Venue:

 The Dream Centre Of the Life Oasis International Church HQ, Km 4 Gbongan-Osogbo Expressway, Osun State, Nigeria.

Ministering: Rev. Olusola+Oyenike Areogun (Hosts) and other anointed men of God!

Enquiries: +2349079912254, +2348033879828, +2348033506866, +2347038548230

Live streaming available at:
www.lifeoasisinternationalchurch.org/streaming, www.dciradio.org and all our social media platforms.

Register at: https://lifeoasisinternationalchurch.org/gobch2022

Come, all things are yours! Come, all things are ready!

Jesus is Lord!!!