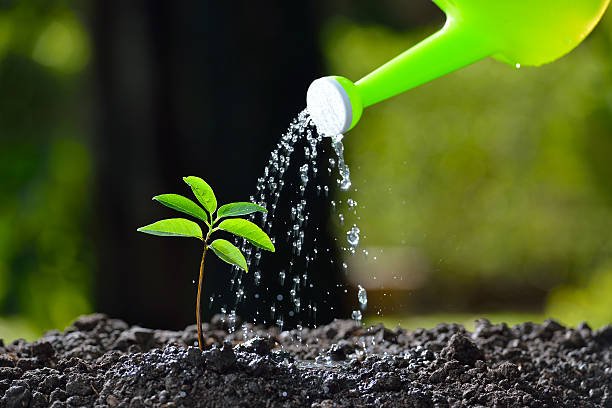 There are two kinds of hope: natural and supernatural. One of the significant features of natural hope is that it dies easily. If a man and a woman get married, they expect to have a child after nine months. If no child surfaces after the expiration of another nine months, their natural hope begins to die and wane. Natural hope cannot consistently withstand the assault of a negative, unchanging circumstance; it will eventually give in and be replaced by the problem.
It is at this point, that a man becomes pregnant with the problem. So, it becomes difficult for him/her to get out of that problem because he/she simply cannot see a way out of it. Abraham and Sarah were in the midst of such hopelessness when God spoke His word to them. One quality of the word of God that makes it unique in the world is that it carries the power to impart supernatural hope and faith.
No matter how hopeless your case is, when you hear the word of God, it gives birth to supernatural hope. The woman with the issue of blood in Mark 5 suffered from a negative condition for 12 years, yet the problem grew worse. The longer she suffered this horrible condition, the fainter her natural hope grew. However, when she heard of Jesus, the word of God gave her a new hope, not based on natural fact, circumstance, or physical evidence, but on the ability of God. That hope gave birth to supernatural faith and she got a miracle when she touched Jesus. Practise walking in Bible hope and expectation; it brings the miracle power of God into your life.
PRAYER: Lord, let Your word birth supernatural hope and faith in my life. Let my hope and expectations in You activate Your power in my life in Jesus' name. Amen!
BIBLE IN A YEAR:
Esther 1:1-3:15; 1 Corinthians 11:17-34; Psalm 35:17-28; Proverbs 21:19-20
————————————————————
www.lifeoasisinternationalchurch.org
www.soundcloud.com/reverendareogun
www.dciradio.org
YouTube Channel- Sola Areogun Ministries
+2348037252124
#SpiritMeat
#ReverendAreogun
————————————————————

Copyright ©️ 2022
The general public is hereby informed that exclusive copyright subsists in this work and therefore any attempt to reproduce, copy, distribute to public for commercial purposes, publish any translation of the work, make any film in respect of the work, make an adaptation of the work, either the whole or substantial part of the work, either in its original form or in any form recognisably derived from the original is an infringement on the right of the author and subject to litigation unless and except the author has officially and clearly authorised the said person or persons or the author is clearly acknowledged in the work.