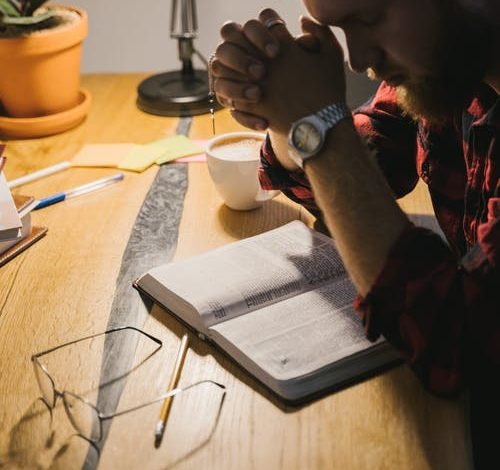 True, you don't have to speak in tongues. You don't have to speak in tongues to be a good Christian or get to heaven, but you don't have to deny yourself the blessing either. However, let me give you some biblical perspectives on why you should speak in tongues.
Firstly, Jesus said speaking with other tongues is A SIGN THAT IS PECULIAR TO HIS FOLLOWERS.
Mark 16:17 says, "And THESE SIGNS SHALL follow them that believe; In my name shall they cast out devils; they shall SPEAK WITH NEW TONGUES."
Secondly, every member of the Early Church spoke in tongues when they were baptised in the Holy Ghost. Read the biblical references of the infilling of the Holy Ghost in the book of Acts of the Apostles: Acts 2:14; Acts 10:44-46; and Acts 19:1-7
Acts 19:1-7 puts to silence the teaching that when you got born again, you automatically received the baptism in the Holy Ghost. Again, notice that not a single person failed to speak with tongues when they were baptised with the Holy Ghost. To say, "I am baptised with the Holy Ghost but I don't speak in tongues" will not only be wrong biblically but it will also mean that your experience is unbiblical.
Let me ask you a question: Why would you want to reject a manifestation that Jesus Christ clearly said would be a distinguishing sign with ALL who believe in Him? Are you born again genuinely but not yet baptised with the Holy Ghost with the evidence of speaking in tongues? Write us at info@dreamcentre.org and you will be ministered to.
PRAYER: Father, I choose not to do myself disfavour by rejecting a manifestation that Jesus Christ said would distinguish those who believe in Him. Amen!
BIBLE IN A YEAR:
Genesis 20:1-22:24; Matthew 7:15-29; Psalm 9:1-12; Proverbs 2:16-22
Dearly Beloved of God,
Greetings to you in the matchless name of our Lord Jesus Christ.
You are specially invited to the 2023 edition of our ANNUAL SCHOOL OF MINISTRY (ASOM).
Date: 2nd – 4th February 2022 (Thursday – Saturday).
Time: Thursday – 5pm, Friday – 8am & 5pm, and Saturday – 8am (GMT+1)
Ministering: Rev. Olusola + Oyenike Areogun (Hosts)
Venue: The Dream Centre Headquarters, Close to November 27 Interchange (Ona baba Ona Bridge) before the State Secretariat, Abere, Osogbo, Osun State, Nigeria
Enquiries: For enquiries on accommodation, feeding, tapes and books from this conference and other logistics, please call +234(0)9079912254; +2348033879828, +2348033506866, +2347038548230
Live streaming available at www.lifeoasisinternationalchurch.org/streaming, www.dciradio.org and all our social media handles.
All things are ready.
Jesus is LORD!
Forever His,
Rev & Rev (Mrs) Olusola Areogun
————————————————————
www.lifeoasisinternationalchurch.org
www.soundcloud.com/reverendareogun
www.dciradio.org
YouTube Channel- Sola Areogun Ministries
+2348037252124
#SpiritMeat
#ReverendAreogun
————————————————————

Copyright ©️ 2022
The general public is hereby informed that exclusive copyright subsists in this work and therefore any attempt to reproduce, copy, distribute to public for commercial purposes, publish any translation of the work, make any film in respect of the work, make an adaptation of the work, either the whole or substantial part of the work, either in its original form or in any form recognisably derived from the original is an infringement on the right of the author and subject to litigation unless and except the author has officially and clearly authorised the said person or persons or the author is clearly acknowledged in the work.