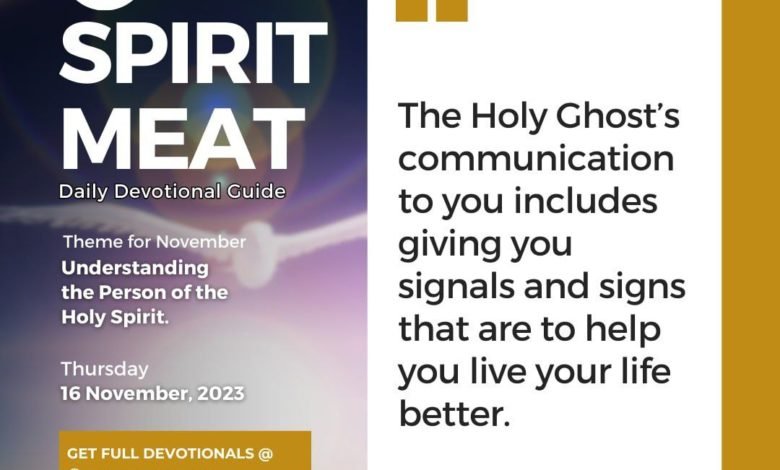 The deep things of God are the first kind of deep things that is in operation on the earth. The spirit of man is one of the deep things of man. The deep things of man reside in his spirit and one of the ways to find out the deep things in our spirits is by SPEAKING IN TONGUES. Speaking in tongues is one of the surest mediums that God has given to man that can link the human spirit with God's spirit.
The answer to finding the bridge between these two is where speaking in tongues comes in. The simple implication of the lesson today is that, if you do not have the Spirit of God, it becomes difficult for you to know the things of God. The future is part of the deep things of God. There is no machine in the world that can access tomorrow, but there is a Holy Spirit inside you that can access the future.
The way we bring the information of tomorrow into our today is where speaking in tongues comes in.
There are items of information, instructions, provisions, and things that are meant for your good. This is what 1 Cor. 2:7 means. You could be in shame now, yet God has prepared wisdom for your glory, but if you fail to access that wisdom, your glory will remain alien to you. The wisdom is a hidden wisdom because God chose to hide that wisdom from the devil and from men that could hurt you. He chose to hide it for you!
PRAYER: Take some time today to pray in the Spirit and birth forth the deep things of God over your life and for your future and you will enter an assured future in Jesus name. Amen.
BIBLE IN A YEAR:
Ezekiel 33:1-34:31; Hebrews 13:1-25; Psalm 115:1-18; Proverbs 27:21-22
————————————————————
————————————————————
www.lifeoasisinternationalchurch.org
www.soundcloud.com/reverendareogun
www.dciradio.org
YouTube Channel- Sola Areogun Ministries
+2348037252124
#SpiritMeat
#ReverendAreogun
————————————————————

Copyright ©️ 2023
The general public is hereby informed that exclusive copyright
subsists in this work and therefore any attempt to reproduce,
copy, distribute to public for commercial purposes, publish any
translation of the work, make any film in respect of the work,
make an adaptation of the work, either the whole or substantial
part of the work, either in its original form or in any form
recognisably derived from the original is an infringement on the
right of the author and subject to litigation unless and except
the author has officially and clearly authorized the said person
or persons or the author is clearly acknowledged in the work.