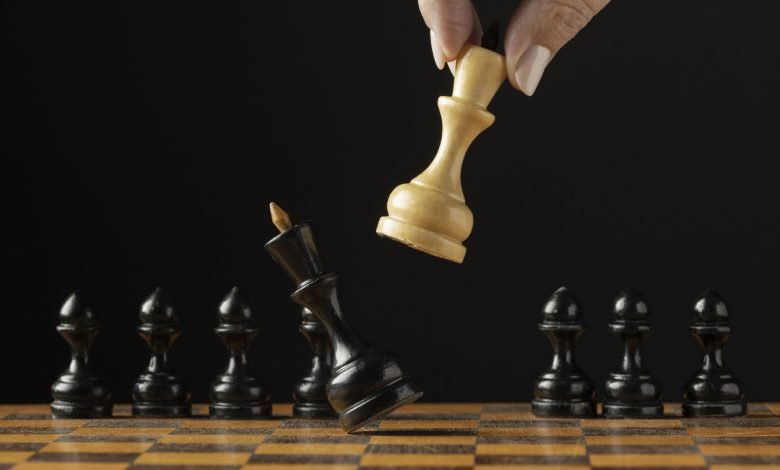 Genesis chapters 1 and 2 and Revelations chapters 21 and 22 are the only perfect chapters in the Bible. Every other chapter in the Bible talks about the redemptive plan of God for man. One of the things redemption brought for us is the power to overcome.
This Kingdom is for overcomers and I want to tell you eight things that you must overcome. It is the born-again man that has the capacity to overcome; a man that is not born-again is overcome. The born-again man has a mission to overcome everything the devil throws on his path because he has the potential and the power, but he must be ready to work and overcome.
What do we need to overcome as believers?
1. Fear: One of the things we must overcome is fear. It leads to lies and all kinds of problems in the lives of people. We must overcome fear.
2. Unbelief: We must overcome unbelief.
3. Doubt: Doubts have kept so many people away from the provisions of God for them.
4. Abomination: We must overcome every form of abomination and things that are contrary to the will and the nature of God.
5. Murder: We must overcome murder. 
6. Whoremongery: This refers to sexual sins and sexual iniquity. Out of the sins in the Bible, sexual sin is one of the major sins. "Whoremongery" encompasses all forms of sexual immoralities, and you must overcome that.
7. Idolatry: This is the desire to get power and it is plaguing men in the world. Idolatry is allowing things to take the place of God in your heart.
8. Lying: We must overcome lies; white lies, technical lies, half-truths, and black lies. "… And all liars, shall have their part in the lake which burneth with fire and brimstone: which is the second death" (Rev. 21:8b).
PRAYER: I lay hold on the grace bestowed upon me through Jesus Christ to overcome everything the devil throws at me in Jesus' name. I am an overcomer! Amen!
BIBLE IN A YEAR:
1 Kings 3:3-4:34; Acts 6:1-15; Psalm 126:1-6; Proverbs 16:26-27
Dearly beloved,

Greetings of love in Jesus Name.

You are specially invited to PRAY, PLAN & PREPARE for the upcoming Anointed Feast Of God for mankind: ANNUAL GOD OF BREAKTHROUGHS CONVENTION & HOMECOMING (GOBC&H) 2022 with the 


Theme:

 THE END-TIME OVERCOMER


Date:

 3rd July - 10th July, 2022 (Sunday - Sunday).


Time:

 6am-8am, 8am-10am, 10am-12noon, 12noon-2pm and 4pm-9pm daily (all GMT +1).


Venue:

 The Dream Centre Of the Life Oasis International Church HQ, Km 4 Gbongan-Osogbo Expressway, Osun State, Nigeria.

Ministering: Rev. Olusola+Oyenike Areogun (Hosts) and other anointed men of God!

Enquiries: +2349079912254, +2348033879828, +2348033506866, +2347038548230

Live streaming available at:
www.lifeoasisinternationalchurch.org/streaming, www.dciradio.org and all our social media platforms.

Register at: https://lifeoasisinternationalchurch.org/gobch2022

Come, all things are yours! Come, all things are ready!

Jesus is Lord!!!