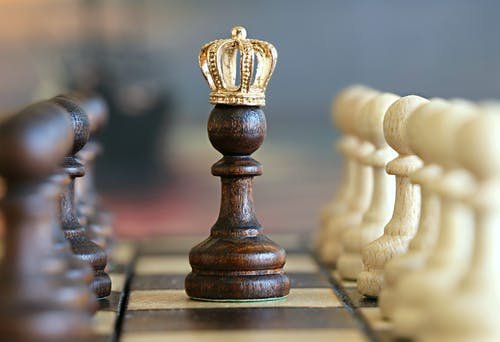 God is primarily committed to His purpose for our lives. When the purpose of God requires abundance and comfort, He will swamp you with it. God can make a demand for a man who has a fleet of cars to minister for six months in a village he can't take any car to. Though he is rich, he has to live in that village like a poor man.
Sometimes, the purpose of God requires you to intelligently and deliberately deprive yourself for some time. Most of us usually practise this in our natural lives. For instance, if you are a tenant and you want to build your house, you can set a goal of when you will move to your house. You and your wife have to agree on the amount of money to save monthly. That means you are going to limit your lifestyle to gain something within the targeted period. God wants us as Christians to have that kind of understanding.
You need to understand that sometimes, though you are rich, you need to be poor. That's why many of the things of God have not been done properly because people are not willing to go through seasons of hardship to advance in the programme of God, either for themselves or others. The Bible says, "Thou therefore endure hardness, as a good soldier of Jesus Christ (2 Tim. 2:3)."
Whenever you are going through a challenge, you are not the one on trial but your faith. Many times, God wants to prove your faith to Himself, the devil, and you.
PRAYER: Lord, I receive grace for correct interpretation of my seasons. I will cooperate intelligently with Your workings in Jesus' name. Amen.
BIBLE IN A YEAR:
Numbers 16:41-18:32; Mark 16:1-20; Psalm 55:1-23; Proverbs 11:7
————————————————————————
Beloved of God,
Greetings of love in Jesus name!
You are specially invited to the upcoming 48th edition of All Nations Women Congress on World Evangelization (ANWC).
It is a special feast of the Lord for all females….
Date: 18th – 19st March, 2022 (Friday – Saturday)
Time: Friday (5pm-9pm) & Saturday (7am-3pm)
THEME: PLEASING GOD VS. PLEASING THE WORLD
Venue: Dream Centre Of the Life Oasis International Church HQ, Km 4 Gbongan-Osogbo Expressway, Osun State, Nigeria.
Ministering: Rev (Mrs) Oyenike Areogun (Host)
Enquiries: +2348059533180, +2348037785698, +2348033506866, +2349079912254
Register via – www.solaareogunministries.org/anwc/
Life streaming available @ www.lifeoasisinternationalchurch.org/streaming, www.soundcloud.com/solaareogun, www.dciradio.org, YouTube Channel- Sola Areogun Ministries
Come, all things are yours!
Come, all things are ready!!!
JESUS IS LORD!!!