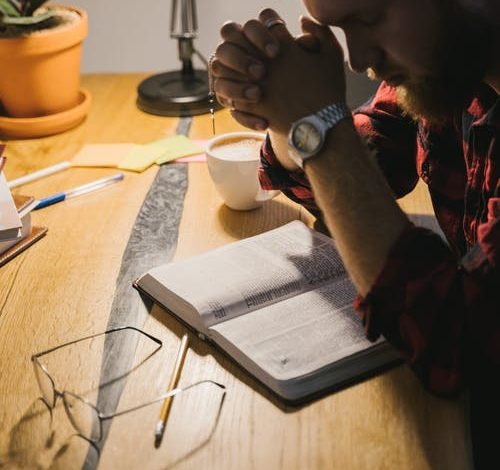 Today, I will talk about the second thing that will enhance your awareness of realities in the spirit realm and guarantee divine answers as you walk by faith.
2. Invest in your spiritual potency
The problem with many Christians is that they are not serious with matters concerning the practical side of Christianity. Applied Christianity means applying the Word of God to your life. You cannot be quoting a Scripture you don't know fully. You must know the chapter and verse because if there is a demon resisting you, he will ask you where the Scripture is located. You don't have to quote the Bible offhand; it is an open-book exam. Tell the devil to wait for you while you get a concordance and a good Bible.
Disappointingly, most Christians don't even have a good Bible with centre references and footnotes. The devil will like you when he knows that you are not serious as a Christian. As soon as God starts to bless you, the first thing you should do is to start investing in your spiritual potency.
When I was a young Christian, I invested in messages on tapes and Bibles. I knew that my future was in the calling and ministry, so I invested in that. What are you investing in? I put myself into things that will give me a future right from my university days. Those days, I would learn chapters of the Bible by heart and then apply the Scriptures to my situation. Today, most Christians are not serious about soaking in the Word of God. They are not serious about studying the Word of God but just enjoy listening to sermons alone. Even while listening to sermons, they don't make notes nor buy tapes or books.
PRAYER: Father, I make a conscious decision today to invest more in my spiritual potency. I repent of neglect of the past and receive the help of the Holy Spirit to do more daily with what You have made available for me in Jesus' name. Amen!
BIBLE IN A YEAR:
Judges 2:10-3:31; Luke 22:14-34; Psalm 92:1-93:5; Proverbs 14:1-2