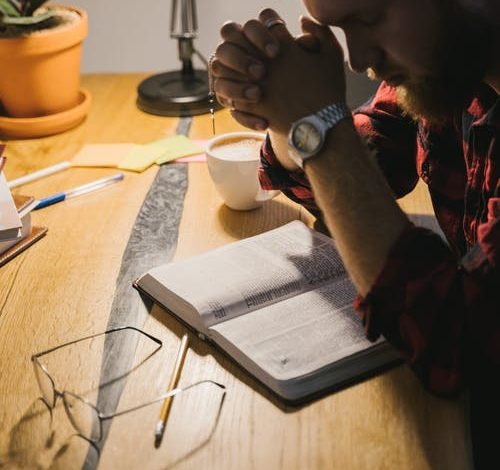 The Bible makes it very plain that speaking in tongues is peculiarly a New Testament experience. It is also an experience peculiar to only those who are born again. That is to say that only born-again people can speak in tongues. This experience is also peculiar to the arrival of the Holy Ghost into the heart of a born-again person in full measure.
What this means is that no one can speak in tongues without a full baptism of the Holy Ghost. Only those born-again people who receive the baptism in the Holy Ghost will be able to speak in tongues.
Let me share some of the blessings of speaking in tongues.
a) Your prayers are a mystery to Satan. So, he can't hinder them. Please compare Daniel 10:10-13 with 1 Corinthians 14:2.
b) It opens your spirit to the realities of the spirit realm. This is so since praying in tongues is your spirit praying – 1 Cor. 14:14-15
c) It builds up your spirit for exploits – 1 Cor. 14:2; Jude 20
d) It brings calm and quiet to your mind – Phi. 4:6-7.
e) You are able to pray for things you never knew before or thought of – 1 Cor. 14:1-2.
f) It helps you to pray longer and better and reduces your chances of selfishness in prayer – 1 Cor. 14:21.
g) While praying in tongues, the Holy Ghost has more access to your spirit and understanding and as such can bring directions and guidance to your mind.
PRAYER: Lord, I receive my heart flooded with light to grasp the immensity of this glorious way of life that You have made available to me through praying in tongues. Amen!
BIBLE IN A YEAR:
Genesis 23:1-24:51; Matthew 8:1-17; Psalm 9:13-20; Proverbs 3:1-6
Dearly Beloved of God,
Greetings to you in the matchless name of our Lord Jesus Christ.
You are specially invited to the 2023 edition of our ANNUAL SCHOOL OF MINISTRY (ASOM).
Date: 2nd – 4th February 2022 (Thursday – Saturday).
Time: Thursday – 5pm, Friday – 8am & 5pm, and Saturday – 8am (GMT+1)
Ministering: Rev. Olusola + Oyenike Areogun (Hosts)
Venue: The Dream Centre Headquarters, Close to November 27 Interchange (Ona baba Ona Bridge) before the State Secretariat, Abere, Osogbo, Osun State, Nigeria
Enquiries: For enquiries on accommodation, feeding, tapes and books from this conference and other logistics, please call +234(0)9079912254; +2348033879828, +2348033506866, +2347038548230
Live streaming available at www.lifeoasisinternationalchurch.org/streaming, www.dciradio.org and all our social media handles.
All things are ready.
Jesus is LORD!
Forever His,
Rev & Rev (Mrs) Olusola Areogun
————————————————————
www.lifeoasisinternationalchurch.org
www.soundcloud.com/reverendareogun
www.dciradio.org
YouTube Channel- Sola Areogun Ministries
+2348037252124
#SpiritMeat
#ReverendAreogun
————————————————————

Copyright ©️ 2022
The general public is hereby informed that exclusive copyright subsists in this work and therefore any attempt to reproduce, copy, distribute to public for commercial purposes, publish any translation of the work, make any film in respect of the work, make an adaptation of the work, either the whole or substantial part of the work, either in its original form or in any form recognisably derived from the original is an infringement on the right of the author and subject to litigation unless and except the author has officially and clearly authorised the said person or persons or the author is clearly acknowledged in the work.