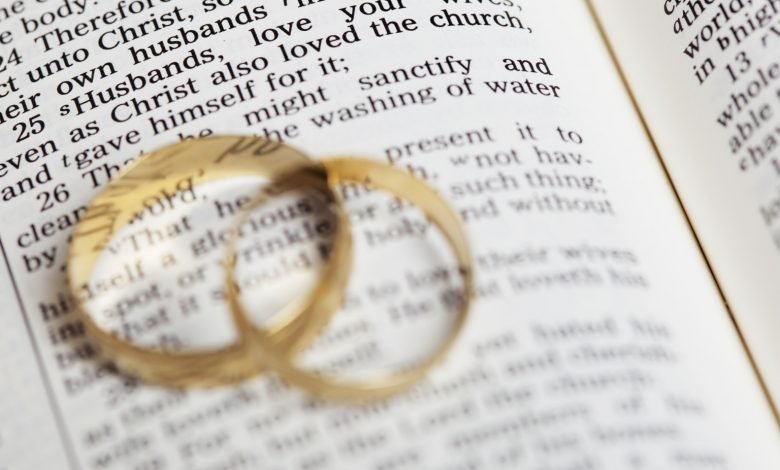 As a man, when you see the lady, don't move in the flesh but go to see your pastor about it. The moment you have that perception, call your pastor and inform him or her and receive prayer immediately because it's the hand of God that is doing valiantly. Then go and make a proposal and bring that courtship under the anointing.
For ladies, when you receive a proposal (even if no man has ever proposed to you before), don't be too excited and don't be stupid; listen to the proposal very well. Don't mistake what is not a proposal for a proposal. That the brother just greets you and says, "How are you?" and smiles somehow doesn't equal a proposal. Wait for the correct proposal. This is for every lady that is still single: don't assume about a proposal or what is not a proposal. Let the man use his mouth to say it very well. Don't let him quote Genesis 2:18 for you. Ask him to clearly state his intentions if he is using proverbs, quotable quotes, or scriptural references. Let it come out of his mouth that he wants to marry you.
To every single person, male and female, don't get involved in any kind of undefined relationship and assume you are engaged if there is no proper proposal.
Some ladies operate on such assumptions. The brother never opened his mouth to say he wanted to marry her, but they were just becoming friendlier, and she assumed what was not.
PRAYER: Father, thank You for this truth. I will not move in the flesh. I am led by Your Spirit to my God-ordained spouse in Jesus' name. Amen! (If married, thank God for your spouse).
BIBLE IN A YEAR:
Zechariah 12:1-13:9; Revelation 19:1-21; Psalm 147:1-20; Proverbs 31:1-7
————————————————————
www.lifeoasisinternationalchurch.org
www.soundcloud.com/reverendareogun
www.dciradio.org
YouTube Channel- Sola Areogun Ministries
+2348037252124
#SpiritMeat
#ReverendAreogun
————————————————————

Copyright ©️ 2022
The general public is hereby informed that exclusive copyright subsists in this work and therefore any attempt to reproduce, copy, distribute to public for commercial purposes, publish any translation of the work, make any film in respect of the work, make an adaptation of the work, either the whole or substantial part of the work, either in its original form or in any form recognisably derived from the original is an infringement on the right of the author and subject to litigation unless and except the author has officially and clearly authorised the said person or persons or the author is clearly acknowledged in the work.