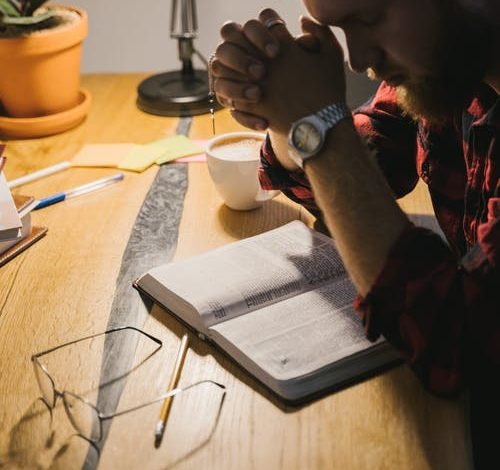 A man is the glory of God. When a man runs his home the way he is supposed to run it, his life will be filled with the glory of God and that glory will spread over his wife, his children, and his children's children, then God will use him to release His glory upon the earth.
One of the reasons God gave the man a wife was that he would not die before his time.
I have noticed something that Jesus lived and died as a bachelor at the age of 33.5 years. And we noticed that if a young man doesn't marry after he is 33.5 years old, things will begin to dwindle in his life, except it is the purpose of God that he is strongly committed to that is guiding his affairs.
What I am saying is that you must marry and marry right, start rising, begin to flourish, get strong, and begin to accomplish tangible things for God on earth. People that are delayed like that in marriage don't do anything tangible most times. He wanted to build a house and changed his mind since he has no one to share the house with and pushes everything into the future. You hear such men say, "When I settle down, I will do this …. When I settle down, I will do that …." A man that has not settled down at 33.5 years, is not settled! I pray for everyone that is 33.5 years and above, male or female, particularly the male, that whatever wants to waste you, whatever wants to shorten the time you should have children, will be uprooted from your life by God.
PRAYER: Father, I receive deliverance from everything that seeks to waste my life or steal my time in Jesus' name. Amen!
BIBLE IN A YEAR:
Zechariah 10:1-11:17; Revelation 18:1-24; Psalm 146:1-10; Proverbs 30:33
————————————————————
www.lifeoasisinternationalchurch.org
www.soundcloud.com/reverendareogun
www.dciradio.org
YouTube Channel- Sola Areogun Ministries
+2348037252124
#SpiritMeat
#ReverendAreogun
————————————————————

Copyright ©️ 2022
The general public is hereby informed that exclusive copyright subsists in this work and therefore any attempt to reproduce, copy, distribute to public for commercial purposes, publish any translation of the work, make any film in respect of the work, make an adaptation of the work, either the whole or substantial part of the work, either in its original form or in any form recognisably derived from the original is an infringement on the right of the author and subject to litigation unless and except the author has officially and clearly authorised the said person or persons or the author is clearly acknowledged in the work.