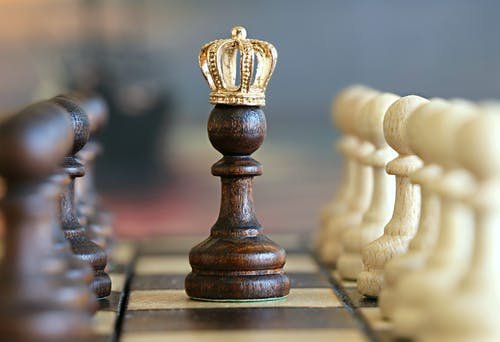 The second thing the devil is looking to steal from you as a Christian is your faith in God.
Luke 22:31-32
31 And the Lord said, Simon, Simon, behold, Satan hath desired to have you, that he may sift you as wheat:  
32 But I have prayed for thee, that thy faith fail not: and when thou art converted, strengthen thy brethren.
The Master is showing us what must not fail in our lives. You don't call a man a failure if his faith has not failed. I don't care what you have got, I don't care where you are today, if your faith has failed you, are a failure. Your marriage may fail, your health may fail, your business may collapse, and your career may collapse but if your faith is intact, you are still going to rise. You are not a failure while your faith is still intact and that's why the devil wants to steal your faith in God. Your faith in God is that force inside you that believes that there is a God of heaven that has not abandoned you, giving you the strength to say, "Everything may be breaking down around me but I've got God on my side."
So, Jesus prayed one thing for Peter, "…that your faith will not fail". There are many people that the first thing they dropped when a slight shaking happened in their lives was their faith in God. Some dropped their faith in the Anointing and some dropped their faith in the church and the things of God. This is what the devil is after. Once the devil succeeds in separating you from your faith, he has no interest in you any longer. What makes you interesting to the devil is that you have faith in God. Your brain doesn't impress the devil – he has got plenty of intelligent people in his Kingdom that are serving him – but he's afraid of a Christian with a living faith in a living God.
PRAYER: Father, I hold on to my faith in You. My faith will not fail in Jesus' name. Amen!
BIBLE IN A YEAR:
2 Kings 1:1-2:25; Acts 13:42-14:7; Psalm 139:1-24; Proverbs 17:19-21
Dearly beloved,

Greetings of love in Jesus Name.

You are specially invited to PRAY, PLAN & PREPARE for the upcoming Anointed Feast Of God for mankind: ANNUAL GOD OF BREAKTHROUGHS CONVENTION & HOMECOMING (GOBC&H) 2022 with the 


Theme:

 THE END-TIME OVERCOMER


Date:

 3rd July - 10th July, 2022 (Sunday - Sunday).


Time:

 6am-8am, 8am-10am, 10am-12noon, 12noon-2pm and 4pm-9pm daily (all GMT +1).


Venue:

 The Dream Centre Of the Life Oasis International Church HQ, Km 4 Gbongan-Osogbo Expressway, Osun State, Nigeria.

Ministering: Rev. Olusola+Oyenike Areogun (Hosts) and other anointed men of God!

Enquiries: +2349079912254, +2348033879828, +2348033506866, +2347038548230

Live streaming available at:
www.lifeoasisinternationalchurch.org/streaming, www.dciradio.org and all our social media platforms.

Register at: https://lifeoasisinternationalchurch.org/gobch2022

Come, all things are yours! Come, all things are ready!

Jesus is Lord!!!