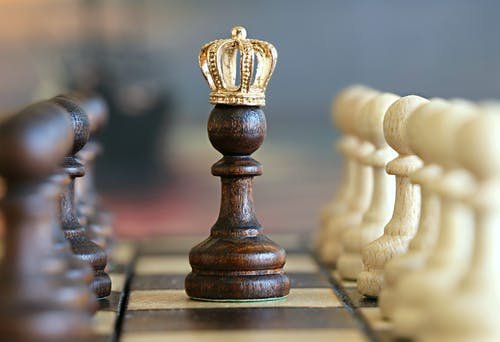 Another thing the devil wants to steal from believers these last days is sound doctrine.
2 Timothy 4:2
Preach the word; be instant in season, out of season; reprove, rebuke, exhort with all longsuffering and doctrine.
"Preach the word" don't preach your opinion, tradition, or culture; preach the word. He also said, "Reprove" not "excite" people.
One of the greatest battles of the end-time is the battle of doctrines. The devil is bent on injecting demonic doctrines into the Church. Some people refuse to support the Church with their money so they can force another doctrine on the Church different from Bible doctrines. That is demonic influence. Some pastors have bent to such pressures and taken such money. The result is a church that is confused about sound doctrine and instead excites people. The products of such a church will always behave and believe differently from what the Bible says.
2 Timothy 4:3
For the time will come when they will not endure sound doctrine but after their own lusts shall they heap to themselves teachers, having itching ears;
What Paul is saying in the Scripture above is that a time will come when members of the Body of Christ will have itching ears and find pastors and teachers that will scratch their itching ears for them. These are the kind of days that we are in today when we hardly have ministries that are forming the people. Instead, we have people that are forming the ministry and this started when we began to welcome people that God didn't call to the pulpit.
PRAYER: Lord, I will not seek excitement or satisfaction of my lust in church. I will love and pursue sound doctrine in Jesus' name. Amen!
BIBLE IN A YEAR:
2 Kings 4:18-5:27; Acts 15:1-35; Psalm 141:1-10; Proverbs 17:23
Dearly beloved,

Greetings of love in Jesus Name.

You are specially invited to PRAY, PLAN & PREPARE for the upcoming Anointed Feast Of God for mankind: ANNUAL GOD OF BREAKTHROUGHS CONVENTION & HOMECOMING (GOBC&H) 2022 with the 


Theme:

 THE END-TIME OVERCOMER


Date:

 3rd July - 10th July, 2022 (Sunday - Sunday).


Time:

 6am-8am, 8am-10am, 10am-12noon, 12noon-2pm and 4pm-9pm daily (all GMT +1).


Venue:

 The Dream Centre Of the Life Oasis International Church HQ, Km 4 Gbongan-Osogbo Expressway, Osun State, Nigeria.

Ministering: Rev. Olusola+Oyenike Areogun (Hosts) and other anointed men of God!

Enquiries: +2349079912254, +2348033879828, +2348033506866, +2347038548230

Live streaming available at:
www.lifeoasisinternationalchurch.org/streaming, www.dciradio.org and all our social media platforms.

Register at: https://lifeoasisinternationalchurch.org/gobch2022

Come, all things are yours! Come, all things are ready!

Jesus is Lord!!!