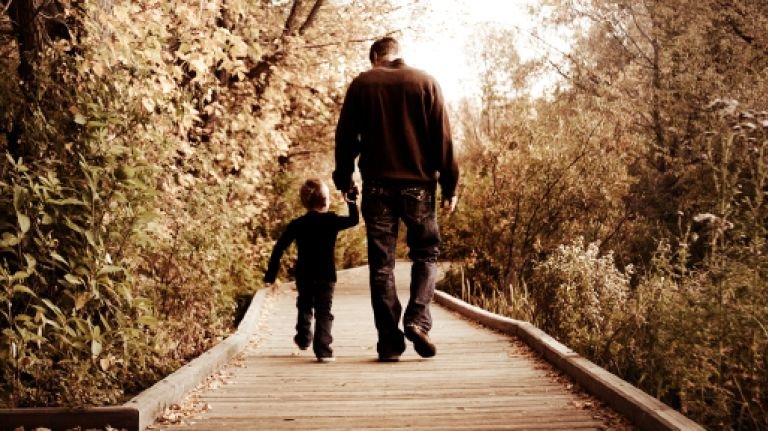 What makes people perform less than their great abilities in handling life situations is the absence of the voice of a father in their lives. Either the father died as it is in many cases, or the father was neutralized like in many of the societies in the western world.
Are you reading this devotional guide and your father was silent, absent, and missing (Mr SAM) when you were growing up? You know the lag that it brought inside you. Even as a girl, a father is the one that gives you identity, the one that tells you that you're beautiful. If no father had ever told you that you are beautiful, you are still looking for somebody to tell you even though you are the most enchantingly beautiful girl in the world because there is a voice that is missing inside you.
Some time ago, I watched a powerful minister on television, and they had their international conference, and he preached a powerful message on The Blessing of the Father. He preached such a wonderful message, but I saw a danger of the culture. I saw that the culture that they practised in the region where that minister was located has reduced everybody to the same and the authority of a father over his congregation was lacking.
I am always pained when I look at homes today where many wives are not allowing their husbands to be fathers of their children, to take the place of a priest and bless them. This generation doesn't know about the blessing of a father raising his hands and blessing his children.
PRAYER: Lord, everywhere the contributions of fathers are lacking in my life I receive timely intervention in Jesus' name. Amen.
BIBLE IN A YEAR:
Genesis 37:1-38:30, Matthew 12:22-45, Psalm 16:1-11, Proverbs 3:27-32
IMPORTANT INFORMATION
Dearly Beloved of God, Greetings to you in the matchless name of our Lord Jesus Christ. You are specially invited to the 2022 edition of our ANNUAL SCHOOL OF MINISTRY (ASOM) with the theme: KINGDOM GROWTH versus CHURCH GROWTH.
Every year, ASOM has been a mountain where Apostles, Prophets, Evangelists, Pastors, Teachers, Heads of Ministries, Associate Pastors, Missionaries and all those in active ministry come to refresh, renew, re-fire their spirits and encounter the God of their calling. The details of this year's edition of ASOM are as follows:
Date: 3rd – 5th February, 2022 (Thursday – Saturday).
Time: Thursday – 5pm, Friday – 8am, and Saturday – 8am (GMT+1)
Venue: The Dream Centre Headquarters, Close to November 27 Interchange (Ona baba Ona Bridge) before the State Secretariat, Abere, Osogbo, Osun State, Nigeria
Registration: Click on https://solaareogunministries.org/events/asom2022/ to complete online registration OR when you arrive at the conference. Registration is FREE.
Enquiries: For enquiries on accommodation, feeding, tapes and books from this conference and other logistics, please call +234(0)9079912254; 08036207471; 07064335373 and 08037252124.
All things are ready.
Jesus is LORD!
Forever His,
Rev & Rev (Mrs) Olusola Areogun