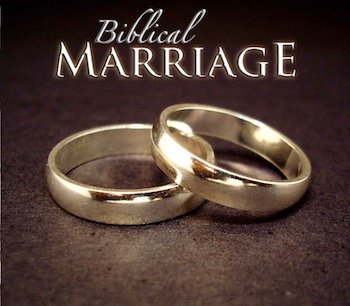 Anyone can marry. An unbelieving man marries when he sees a lady that he likes to marry. Christians too may choose to do likewise. Nobody will query you. However, if your desire is to marry a God–ordained spouse, the person that God has marked out for you, you have to do the will of God for you. That way, you and your God-ordained spouse will do the will of God together in your generation. A young man that wants the will of God will not just look for a light-complexioned lady, or a lady that has an extra size of boobs, and so many other personal criteria.
In terms of location, where are you going to meet a God–ordained spouse?
It is not in your house; that would be incest. You can't marry your sister; you can't marry your cousin and you can't marry a relative. Where then will you meet a God–ordained spouse to marry?
Some people have met the person they married at a social function. For example, they met at a wedding ceremony or a funeral service. He invited her to a dance, exchanged a few words, they struck a relationship from there, continued getting friendlier, and then got married. You may think the person is fine today and you find out tomorrow that he or she is not a Christian. You wouldn't have known at first contact, and somebody can deceive you by acting like a Christian. The best place to get a God–ordained spouse is from active Kingdom service in the church.
PRAYER: Father, I commit to active Kingdom service, and I believe You will lead and guide me to every good plan You have for me through this in Jesus' name. Amen!
BIBLE IN A YEAR:
Obadiah 1:1-21; Revelation 4:1-11; Psalm 132:1-18; Proverbs 29:24-25
————————————————————
www.lifeoasisinternationalchurch.org
www.soundcloud.com/reverendareogun
www.dciradio.org
YouTube Channel- Sola Areogun Ministries
+2348037252124
#SpiritMeat
#ReverendAreogun
————————————————————

Copyright ©️ 2022
The general public is hereby informed that exclusive copyright subsists in this work and therefore any attempt to reproduce, copy, distribute to public for commercial purposes, publish any translation of the work, make any film in respect of the work, make an adaptation of the work, either the whole or substantial part of the work, either in its original form or in any form recognisably derived from the original is an infringement on the right of the author and subject to litigation unless and except the author has officially and clearly authorised the said person or persons or the author is clearly acknowledged in the work.