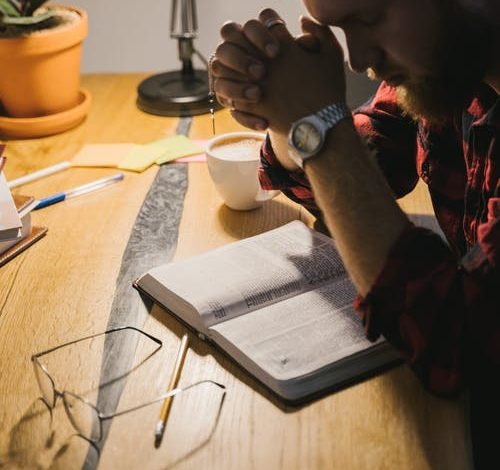 When you know God and you pursue His will in your generation, you will not miss His ordained spouse for you. When it comes to marital choice, many people want to hear God, but they have not taken the time to know Him, and neither do they have any relationship with Him. In such a situation, it is faulty to want to hear God's voice for you to know who to marry because you would end up confused. You only need to know how God communicates with you because you have built a solid relationship with Him such that you can identify His leading differently from your fleshy communication. That way, when the time comes, you will know who His ordained spouse for you is.
Many people come to ask, "How do I know the will of God for me in marriage? Who am I to marry?" My answer to them is, "How do you know God's will on other issues?" God will not change His pattern of communication with you because it is time to make a marital choice. There is a normal way God speaks to every Christian, every child of His.
God knows His own, He speaks to them, and they recognise His voice.
After you get saved, you will begin to observe the dealing of God in your life. You will notice that you'll have certain knowledge within you on everyday issues. Follow God's leading for you to share the Gospel with a particular person; follow His leading for you to wait upon Him; follow His leading to show His love; follow His leading not to go to a particular place. When it is time for you to marry, you won't hear a big, loud voice or an elaborate dream. There may be no prophecy or a brother or sister bringing confirmation either. You will know through the same pattern God had always communicated with you.
PRAYER: Father, I make daily progress in knowing You and recognising Your will for me in Jesus' name. Amen!
BIBLE IN A YEAR:
Micah 1:1-4:13; Revelation 6:1-17; Psalm 134:1-3; Proverbs 30:1-4
————————————————————
www.lifeoasisinternationalchurch.org
www.soundcloud.com/reverendareogun
www.dciradio.org
YouTube Channel- Sola Areogun Ministries
+2348037252124
#SpiritMeat
#ReverendAreogun
————————————————————

Copyright ©️ 2022
The general public is hereby informed that exclusive copyright subsists in this work and therefore any attempt to reproduce, copy, distribute to public for commercial purposes, publish any translation of the work, make any film in respect of the work, make an adaptation of the work, either the whole or substantial part of the work, either in its original form or in any form recognisably derived from the original is an infringement on the right of the author and subject to litigation unless and except the author has officially and clearly authorised the said person or persons or the author is clearly acknowledged in the work.