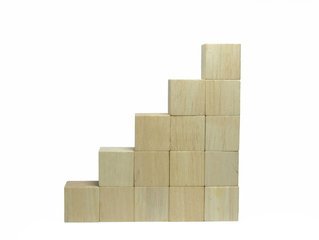 The second step to take heed of when handling a burden of the Lord is to correctly interpret and yield to it. When Nehemiah had a burden, he went to pray, and the purpose of God was birthed. An inaccurate interpretation of a burden may make one do what will cancel the burden instead of birthing the purpose of God in prayer. If you try to brush off that burden by going to do something else to just ease the burden away, you will not be able to accurately interpret what is going on inside you.
Some people ignore divine burden and ask themselves: "What's wrong with me?", "I do not know when this burden came, and I do not know when it would go". So, they just ignore it because they do not know what to do or they leave it there. Some people go to look for how to cheer themselves up by playing music and dancing, but they find out that things come back to the same point afterwards. Some people start chatting on the phone while others tie it to physical sorrow in life. You have to come out of that zone of confusion. Do not tie the burden of intercession to physical sorrow or the death of a relative.
Playing music, dancing, eating, drinking, or chatting with friends will dissipate that burden, and you will waste that encounter.
You must learn to respond and yield to the burden of the Lord. We need spiritual tutors that will tell us, "Anytime you feel low, just get into your closet and begin to pray in the Spirit and dig it out."
PRAYER: Lord, I receive grace to correctly yield to every divine burden that comes to my heart. I have an accurate and correct interpretation of every burden from You in Jesus' name. Amen!
BIBLE IN A YEAR:
Daniel 5:1-31; 2 Peter 2:1-22; Psalm 119:113-128; Proverbs 28:19-20
————————————————————
www.lifeoasisinternationalchurch.org
www.soundcloud.com/reverendareogun
www.dciradio.org
YouTube Channel- Sola Areogun Ministries
+2348037252124
#SpiritMeat
#ReverendAreogun
————————————————————

Copyright ©️ 2022
The general public is hereby informed that exclusive copyright subsists in this work and therefore any attempt to reproduce, copy, distribute to public for commercial purposes, publish any translation of the work, make any film in respect of the work, make an adaptation of the work, either the whole or substantial part of the work, either in its original form or in any form recognisably derived from the original is an infringement on the right of the author and subject to litigation unless and except the author has officially and clearly authorised the said person or persons or the author is clearly acknowledged in the work.