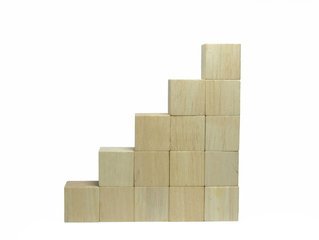 The next step after a perceived burden is to pray. Go into intercession; that is the force that opens the parcel. You must rise above yourself by praying in the Spirit and allowing the Holy Ghost to pray through you. When you get to the realm of the Holy Ghost praying through you, you have crossed into the unlimited realm; the realm where what God wants to do in that matter sovereignly begins to happen and manifest in a major way. Therefore, we must learn to align our will with the will of the Father in the place of prayer.
As you pray out the divine burden, something begins to happen – what God wants to do becomes easier, clearer and possible, and what the devil wants to do becomes clearer, not hidden anymore, and gets destroyed. The burden for intercession is to display divine help, where God moves our spirits to pull His hand to release His power on the scene.
In one of our church branches, there was a major evil occurrence every Thursday in front of a business premise that shares a border with the church. The Church began to pray because it's not the will of God for lives to be lost every Thursday, and God moved through their prayers to stop that evil. They first noticed that the weekly evil occurrence stopped and the business premise next to the church was packed up. That evil would have continued if nobody took up the issue in prayer. Evil events continue in your vicinity because you have not risen to the challenge. It is time to arise because the watchman's anointing is coming upon your spirit. Sometimes, the burden is to avert evil or birth what God wants to do.
PRAYER: Lord, I receive grace to break forth in the spirit realm and I receive the help of the Holy Ghost to pray through me in Jesus' name. Amen!
BIBLE IN A YEAR:
Daniel 6:1-28; 2 Peter 3:1-18; Psalm 119:129-152; Proverbs 28:21-22
————————————————————
www.lifeoasisinternationalchurch.org
www.soundcloud.com/reverendareogun
www.dciradio.org
YouTube Channel- Sola Areogun Ministries
+2348037252124
#SpiritMeat
#ReverendAreogun
————————————————————

Copyright ©️ 2022
The general public is hereby informed that exclusive copyright subsists in this work and therefore any attempt to reproduce, copy, distribute to public for commercial purposes, publish any translation of the work, make any film in respect of the work, make an adaptation of the work, either the whole or substantial part of the work, either in its original form or in any form recognisably derived from the original is an infringement on the right of the author and subject to litigation unless and except the author has officially and clearly authorised the said person or persons or the author is clearly acknowledged in the work.