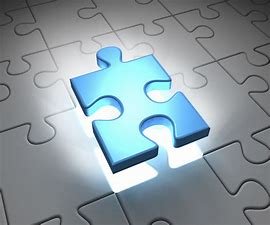 I had a revelation years ago and in this particular revelation, I saw the Lord write on a board – Apostolic Foundations. The first thing that He wrote under that subject was Correct Church Membership – details of this are in my book He Sets the Solitary in Families. God also gave me the definition of what a real church is all about. When people say, "This is Areogun's church, this is Oyedepo's church, this is Adeboye's church", it is a misnomer.
There is nothing like a human church. If a man wants to start something, he has an empire. If a group of people start something, they have a club. When the devil wants to start something, he has a cult, but when God wants to start something, it's a church and it begins in God – what God's programme is for a people. The Church is God's factory to manufacture specimens of the Kingdom. Don't ever forget that. Every pastor needs to understand what that means.
So, if God wants to start a church, what He does first is to establish the purpose for that church: what do I want to do with it? Why am I setting up this church? For example, why did God set up the Dream Centre? Why did He require that I as the General Overseer go through the road I went through? Why did He marry me to my wife with the kind of calling that she has and the kind of training that we had gone through? Why did He insist on the kind of things and the truth He gave us? All is because of what He wants to do with the people that He will bring to join this chariot.
PRAYER: Father, I believe you have a place and a purpose for me in the church you have planted me. I thank you for this place and receive my purpose there in Jesus' name.
BIBLE IN A YEAR:
Genesis 50:1 - Exodus 2:10, Matthew 16:13-17:9, Psalm 21:1-13, Proverbs 5:1-6
IMPORTANT INFORMATION
Dearly Beloved of God, Greetings to you in the matchless name of our Lord Jesus Christ. You are specially invited to the 2022 edition of our ANNUAL SCHOOL OF MINISTRY (ASOM) with the theme: KINGDOM GROWTH versus CHURCH GROWTH.
Every year, ASOM has been a mountain where Apostles, Prophets, Evangelists, Pastors, Teachers, Heads of Ministries, Associate Pastors, Missionaries and all those in active ministry come to refresh, renew, re-fire their spirits and encounter the God of their calling. The details of this year's edition of ASOM are as follows:
Date: 3rd – 5th February, 2022 (Thursday – Saturday).
Time: Thursday – 5pm, Friday – 8am, and Saturday – 8am (GMT+1)
Venue: The Dream Centre Headquarters, Close to November 27 Interchange (Ona baba Ona Bridge) before the State Secretariat, Abere, Osogbo, Osun State, Nigeria
Registration: Click on https://solaareogunministries.org/events/asom2022/ to complete online registration OR when you arrive at the conference. Registration is FREE.
Enquiries: For enquiries on accommodation, feeding, tapes and books from this conference and other logistics, please call +234(0)9079912254; 08036207471; 07064335373 and 08037252124.
All things are ready.
Jesus is LORD!
Forever His,
Rev & Rev (Mrs) Olusola Areogun