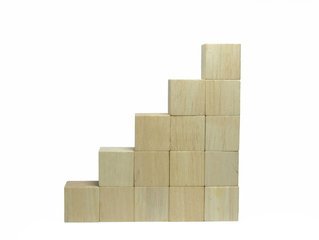 God is looking for the right human spirit to place the burden of prayer upon. God wants to do something on the earth, and He needs a person to pray and birth it after the order of Romans 8:26-27. You must not try to deal with that burden naturally. "I feel down, so let me go and hang out with my friends and play" is not the right antidote. You must discern this as a pull to intercession.
One of the key things you need to do when you receive a burden of the Lord is to submit to the Father's will. Sometimes, there is a conflict of two wills in intercession: the will of God and the will of man. That was what happened to Jesus in the Garden of Gethsemane. Jesus met the wall when He tried to push off the will of the Father in prayer. Then He said, "Nevertheless, not as I will, but as You will." That is what happens to you when you get on your knees, come to the awareness of the Father's will, and move in that direction. Intercession cannot fail because you are praying for the Father's will. Intercession is pushing what God wants to do on earth and not your desire.
It is witchcraft that wants to control another person's will, but the will of God is what we must desire and birth out.
There are times when there is a conflict between two wills. This happens when you want to do what God does not want to do. At such times, there will be a pause in the spirit because the Holy Spirit is waiting for you to align.
PRAYER: Lord, I submit to Your will. I choose Your will and refuse to follow the direction my flesh is leading me in Jesus' name. Amen!
BIBLE IN A YEAR:
Daniel 4:1-37; 2 Peter 1:1-21; Psalm 119:97-112; Proverbs 28:17-18
————————————————————
www.lifeoasisinternationalchurch.org
www.soundcloud.com/reverendareogun
www.dciradio.org
YouTube Channel- Sola Areogun Ministries
+2348037252124
#SpiritMeat
#ReverendAreogun
————————————————————

Copyright ©️ 2022
The general public is hereby informed that exclusive copyright subsists in this work and therefore any attempt to reproduce, copy, distribute to public for commercial purposes, publish any translation of the work, make any film in respect of the work, make an adaptation of the work, either the whole or substantial part of the work, either in its original form or in any form recognisably derived from the original is an infringement on the right of the author and subject to litigation unless and except the author has officially and clearly authorised the said person or persons or the author is clearly acknowledged in the work.