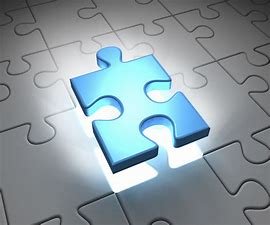 The last thing we will consider about the will of God is your generation. Ecclesiastes 1:4 says, "One generation passeth away, and another generation cometh: but the earth abideth forever." The Bible makes it clear that every man belongs to a generation. The word "generation" specifically refers to two things in the Bible:
(i) Birth and family history; and
(ii) Revolution of time or age.
God wants you to understand the generation you are living in, placed in, and designed for. You are to rise above the problems of that generation, supply solutions from God's word and Spirit, face the challenges of that generation, and overcome them in order to glorify God. You must know which generation you belong to.
Apostle Paul and others came in their generation. They didn't have to deal with the computer age like we have to. They didn't have to deal with some of the challenges on the earth that we have to deal with today. This is our generation and God has equipped us for it. You are raised in a generation for a specific purpose. Acts 13:36 says, "David, after he had served his own generation by the will of God, fell on sleep, and was laid unto his fathers." David fulfilled the purpose of God in his generation. You can't manifest in another person's generation. You have to do that which God raised you for in your generation and He will show it to you when you seek His face (Jer. 29:11-13).
PRAYER: Lord, sharpen my sensitivity to discover Your will for me in my generation in Jesus' name. Amen!
BIBLE IN A YEAR:
Lamentations 1:1-2:22; Philemon 1:1-25; Psalm 101:1-8; Proverbs 26:20
————————————————————
www.lifeoasisinternationalchurch.org
www.soundcloud.com/reverendareogun
www.dciradio.org
YouTube Channel- Sola Areogun Ministries
+2348037252124
#SpiritMeat
#ReverendAreogun
————————————————————

Copyright ©️ 2022
The general public is hereby informed that exclusive copyright subsists in this work and therefore any attempt to reproduce, copy, distribute to public for commercial purposes, publish any translation of the work, make any film in respect of the work, make an adaptation of the work, either the whole or substantial part of the work, either in its original form or in any form recognisably derived from the original is an infringement on the right of the author and subject to litigation unless and except the author has officially and clearly authorised the said person or persons or the author is clearly acknowledged in the work.