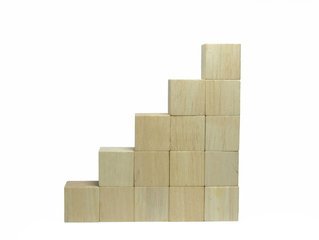 There are different measures given to different members of the Body of Christ. The book of Ephesians 4:16 says, "From whom the whole body, fitly joined together and compacted by that which every joint supplieth, according to the effectual working in the measure of every part, maketh increase of the body unto the edifying of itself in love". This verse tells us that every member of the Body of Christ should be a functional member.
Every Christian has a function assigned to him or her but not many are being trained and equipped for that function. It is when the measure of every part is brought together that the whole measure of the Body of Christ is visible, formidable, and manifest in the local assembly.
The chorister in a church is not inferior to the pastor there; they only have different measures to function. The ushers, prayer warriors, and evangelism team members all have a divine measure upon them. The measure of the husband is different (not superior) from the wife's measure.
Each family member has a different measure based on their function. This should encourage you to take your place and function in your place under God.
Your measure determines what you can genuinely accomplish for and with God. A believer can express less than the measure of God upon him or her, but no one can genuinely accomplish more than the divine measure given him or her by God.
PRAYER: Lord, help me to make full proof of the measure You've allocated to me in Jesus' name. Amen!
BIBLE IN A YEAR:
Jeremiah 51:54-52:34; Titus 3:1-15; Psalm 100:1-5; Proverbs 26:18-19
————————————————————
www.lifeoasisinternationalchurch.org
www.soundcloud.com/reverendareogun
www.dciradio.org
YouTube Channel- Sola Areogun Ministries
+2348037252124
#SpiritMeat
#ReverendAreogun
————————————————————

Copyright ©️ 2022
The general public is hereby informed that exclusive copyright subsists in this work and therefore any attempt to reproduce, copy, distribute to public for commercial purposes, publish any translation of the work, make any film in respect of the work, make an adaptation of the work, either the whole or substantial part of the work, either in its original form or in any form recognisably derived from the original is an infringement on the right of the author and subject to litigation unless and except the author has officially and clearly authorised the said person or persons or the author is clearly acknowledged in the work.