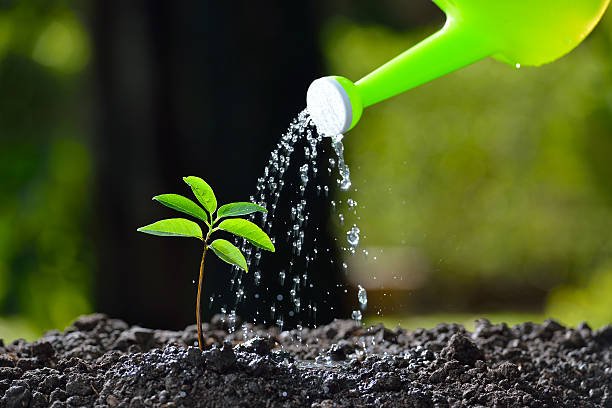 I believe you are beginning to understand through the scriptures why timing is essential to your seed life. Today, we will take the subject of recognising seedtime some steps further.
10. When you are awaiting your dream to be fulfilled, it is seedtime. In Genesis 41:14-38, Joseph worked on the dream of others and God brought his own to pass.
11. When you are blessed by a teaching or ministration anywhere – in the church, a conference, or on the television.
Yes, it is such time you sow your seed!
12. When you visit or see a man of God. Don't ever visit a servant of God empty-handed, even when you go for counselling, except when you are sick and a servant of God is to pray for you. You don't pay for healing or a solution from God but your seed is to honour God through His servants.
13. Never eat your last; plant it in the anointing! When you are down to your LAST, remember the widow of Zarephath. She was going to fetch wood, cook her last meal, eat, and die, but she obeyed the prophet of God and she and her household lived in abundance all through the famine period (1 Kin. 17:7-16).
14. When you have been pastored well, sow into the anointing. Every church should have an annual Pastors' Appreciation Service to bless their shepherd properly. Christians and churches that take good care of their pastors always prosper and grow. The reverse is also true. Most poor congregations are full of people that are stingy towards their shepherds.
PRAYER: Lord, sensitise me to divine opportunities to sow critical seeds, especially unto those of the household of faith in Jesus' name. Amen!
BIBLE IN A YEAR:
Ecclesiastes 7:1-9:18; 2 Corinthians 7:8-16; Psalm 48:1-14; Proverbs 22:17-19
————————————————————
www.lifeoasisinternationalchurch.org
www.soundcloud.com/reverendareogun
www.dciradio.org
YouTube Channel- Sola Areogun Ministries
+2348037252124
#SpiritMeat
#ReverendAreogun
————————————————————

Copyright ©️ 2022
The general public is hereby informed that exclusive copyright subsists in this work and therefore any attempt to reproduce, copy, distribute to public for commercial purposes, publish any translation of the work, make any film in respect of the work, make an adaptation of the work, either the whole or substantial part of the work, either in its original form or in any form recognisably derived from the original is an infringement on the right of the author and subject to litigation unless and except the author has officially and clearly authorised the said person or persons or the author is clearly acknowledged in the work.