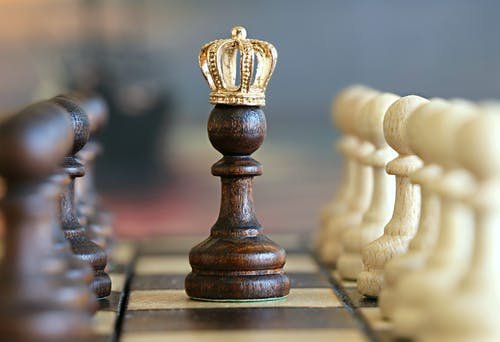 Today, I will continue by showing you the second reason people operate lesser than their calling.
2. The devil is another reason men operate lesser than their calling. You are not a threat to the devil in your salvation; you are a threat to the devil in your calling. Your calling is the part of you that carries an anointing and it is the anointing that destroys the yoke, the kingdom of the devil, and his activities. Satan will throw everything in your way either to keep you from your call or pervert your call. If he cannot do either of those, he will try to eject you from the call by fighting you.
You must make up your mind never to allow yourself to be ejected out of the calling. This is why you have to know how to fight the good fight of faith and develop competence in spiritual warfare. You are called to fight the fight of faith. That is the fight of keeping your calling.

When a man obeys God's call, it will introduce some battles into his life either he likes it or not. There are individuals who have left their calling due to the operation of the devil who discouraged or weakened them by using no or little result in the place of their God-given destiny against them. Understand that you are to accept the calling to obey God and not for success. Don't let the devil get you out of the calling because of the Success Syndrome.
The devil can offer you false blessings or breakthroughs if that will make you sacrifice your calling. He did that with Moses but he failed. It is my prayer that he will fail in your life too.
PRAYER: I will not take alternatives of the devil to my calling in Jesus' name. Amen!
BIBLE IN A YEAR:
2 Samuel 13:1-39; John 17:1-26; Psalm 119:81-96; Proverbs 16:6-7