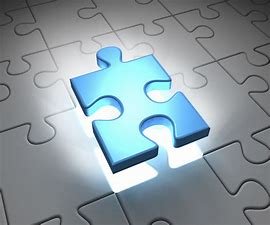 Christians are confronting several challenges these last days. The fact remains that you are not the first person to pass through what you are going through right now and you must not fail God in your generation. When you understand the wiles of the enemy, he will not be able to deceive you anymore.
Even though we know that there are numerous things wrong with today's Christianity on a general note, however, it is necessary to note that there are some Christians who are living the way God intended them to. This problem isn't all-encompassing but extremely widespread.
Here are some of the major problems facing today's Christianity:
1. There is widespread ignorance in the Church about destiny, purpose, proper behaviour, dressing, etc. It has reached the point now that a lot of Christians go to church already doubting the Bible unknowingly and this is a sad reality. The Bible says God's people are destroyed because of a lack of knowledge (ignorance) (Hos. 4:6).
2. Another problem is that most Christians are shallow in their Word level, faith, and spiritual walk with God. The majority of Christians today can't boast of a steady quiet time and barely know what the Bible has to say about their situation, future, and rights. Sadly, when such people go to church, they barely pay any attention to what is going on and never go over a message after hearing it (either from the notes they made or by purchasing the tapes).
PRAYER: I take authority over every attack of the enemy to keep me in a low state as a Christian these last days in Jesus' name. Amen!
BIBLE IN A YEAR:
1 Chronicles 1:1-2:17; Acts 23:11-35; Psalm 3:1-8; Proverbs 18:14-15
Dearly beloved,

Greetings of love in Jesus Name.

You are specially invited to PRAY, PLAN & PREPARE for the upcoming Anointed Feast Of God for mankind: ANNUAL GOD OF BREAKTHROUGHS CONVENTION & HOMECOMING (GOBC&H) 2022 with the 


Theme:

 THE END-TIME OVERCOMER


Date:

 3rd July - 10th July, 2022 (Sunday - Sunday).


Time:

 6am-8am, 8am-10am, 10am-12noon, 12noon-2pm and 4pm-9pm daily (all GMT +1).


Venue:

 The Dream Centre Of the Life Oasis International Church HQ, Km 4 Gbongan-Osogbo Expressway, Osun State, Nigeria.

Ministering: Rev. Olusola+Oyenike Areogun (Hosts) and other anointed men of God!

Enquiries: +2349079912254, +2348033879828, +2348033506866, +2347038548230

Live streaming available at:
www.lifeoasisinternationalchurch.org/streaming, www.dciradio.org and all our social media platforms.

Register at: https://lifeoasisinternationalchurch.org/gobch2022

Come, all things are yours! Come, all things are ready!

Jesus is Lord!!!