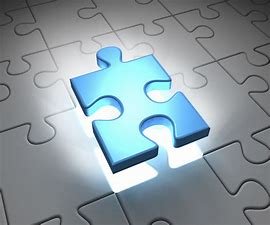 Following on from where we stopped yesterday, we will look at some other major problems facing today's Christians and Christianity in general.
3. There is an onslaught of hell against the Church which involves contamination of the sheepfold and pulpit alike, resulting in Christians who are too worldly to be called Christians and too churchy to be called unbelievers. This is the dreaded state of lukewarmness the Bible speaks of in our text.
The devil understands God hates lukewarm Christianity more than He hates outright cold Christianity. The devil has managed to penetrate most churches with this strange doctrine of adjusting the Church's standards to suit the needs of the world. Doctrines like this produce Christians who can spend more time watching a football game than they would in church on Sunday. The direct danger of this is that it puts you at loggerheads with God.
4. Most Christians have become too fixated on, obsessed with, and driven by the things of the world such as career, money, fame, and status that they ignore the real reason why they are alive in the first place: to serve God. The sad thing about this, however, is that the world has noticed this trend in most Christians and a lot of unbelievers don't see the "big deal" in being a Christian any longer.
There used to be a time when being a Christian implied a high sense of integrity, dignity, self-respect, love for your fellowman, selflessness, and strong intellect. Alas, Christians are no longer viewed in that light by the world due to the lifestyle of some Christians and we need to change the negative trend.
PRAYER: I will not operate in a lukewarm state as a believer. I receive divine empowerment to remain fervent for the Lord in Jesus' name. Amen!
BIBLE IN A YEAR:
1 Chronicles 2:18-4:4; Acts 24:1-27; Psalm 4:1-8; Proverbs 18:16-18
Dearly beloved,

Greetings of love in Jesus Name.

You are specially invited to PRAY, PLAN & PREPARE for the upcoming Anointed Feast Of God for mankind: ANNUAL GOD OF BREAKTHROUGHS CONVENTION & HOMECOMING (GOBC&H) 2022 with the 


Theme:

 THE END-TIME OVERCOMER


Date:

 3rd July - 10th July, 2022 (Sunday - Sunday).


Time:

 6am-8am, 8am-10am, 10am-12noon, 12noon-2pm and 4pm-9pm daily (all GMT +1).


Venue:

 The Dream Centre Of the Life Oasis International Church HQ, Km 4 Gbongan-Osogbo Expressway, Osun State, Nigeria.

Ministering: Rev. Olusola+Oyenike Areogun (Hosts) and other anointed men of God!

Enquiries: +2349079912254, +2348033879828, +2348033506866, +2347038548230

Live streaming available at:
www.lifeoasisinternationalchurch.org/streaming, www.dciradio.org and all our social media platforms.

Register at: https://lifeoasisinternationalchurch.org/gobch2022

Come, all things are yours! Come, all things are ready!

Jesus is Lord!!!