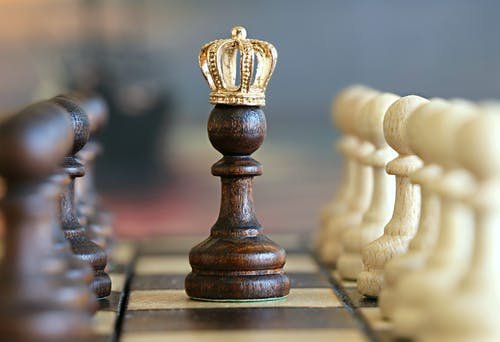 There are certain things that you are not going to receive unless you observe them in a visible leader. When God brings you to church, He joins you to a Pastor and gives you a place in his/her heart. You'll learn some practical things that you don't see from books and then you'll receive a spirit of what you are looking for.
The preaching and teaching aspect of my ministry is the easiest to catch. Even if you are an ordinary member of our ministry, you are going to start preaching. You will see that grace resting upon you. You are going to start ministering. Over and above that, there's a need for you to understand the leadership aspect of my ministry. If God has brought you to me, there is that dimension that you need to imbibe and that isn't going to come upon you by sitting in church; you need to get close, you will need to look at somebody.
Note the word "both" in Phil. 4:9 (KJV), it means that you do them together, not one after the other. There are some things that you need to learn and some things you need to receive. There are some things that you need to hear and there are some things you need to see in your visible leader and then do. Doing is the last part of a 5-step chain.
Most people make mistakes today because they jump into the doing part of marriage, business, ministry, leadership and the doing part of many things without doing the other four steps. It is like a set of trinkets that has a necklace, earrings, bangles, wrist chain and ankle chains. If you buy the trinket and they don't give you the earrings, you say it is incomplete. You know what you're looking for because it's a set. In the same way, life practices come in a set.
PRAYER: Father, show me the visible leader I must observe at every phase of my life in Jesus' name.
BIBLE IN A YEAR:
Exodus 10:1-12:13, Matthew 20:1-28, Psalm 25:1-15, Proverbs 6:6-11
IMPORTANT INFORMATION
Dearly Beloved of God, Greetings to you in the matchless name of our Lord Jesus Christ. You are specially invited to the 2022 edition of our ANNUAL SCHOOL OF MINISTRY (ASOM) with the theme: KINGDOM GROWTH versus CHURCH GROWTH.
Every year, ASOM has been a mountain where Apostles, Prophets, Evangelists, Pastors, Teachers, Heads of Ministries, Associate Pastors, Missionaries and all those in active ministry come to refresh, renew, re-fire their spirits and encounter the God of their calling. The details of this year's edition of ASOM are as follows:
Date: 3rd – 5th February, 2022 (Thursday – Saturday).
Time: Thursday – 5pm, Friday – 8am, and Saturday – 8am (GMT+1)
Venue: The Dream Centre Headquarters, Close to November 27 Interchange (Ona baba Ona Bridge) before the State Secretariat, Abere, Osogbo, Osun State, Nigeria
Registration: Click on https://solaareogunministries.org/events/asom2022/ to complete online registration OR when you arrive at the conference. Registration is FREE.
Enquiries: For enquiries on accommodation, feeding, tapes and books from this conference and other logistics, please call +234(0)9079912254; 08036207471; 07064335373 and 08037252124.
All things are ready.
Jesus is LORD!
Forever His,
Rev & Rev (Mrs) Olusola Areogun