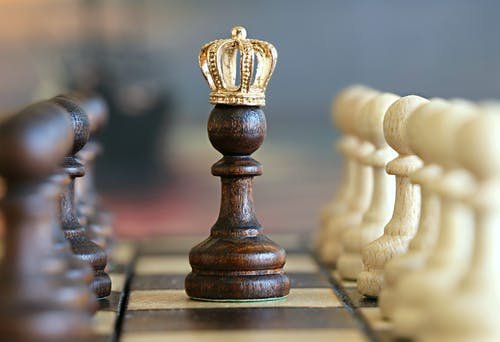 If you look at Apostle Paul, he will most likely be a very tiny person but very solid inside. There were two young men that God brought to him: Timothy and John-mark. John-mark could not endure the strength and the demands of Paul's calling but that was what he needed because the plan of God for him was to become an apostle in the future and so, Timothy was used to replace John-mark in that relationship. Eventually, we found that Timothy became an apostle while John-mark ended up as a deacon (2 Tim. 4:11); which is very sad!
Sometimes what you have to endure is the structure and the personalities that you have to relate with. It is easy on our flesh to want to avoid some things and just run, but when you run away from the workings of God, what happens is that you become spare material wherever you run to – like scaffolding in a building: whenever a house is being built, scaffoldings are a kind of support that enable builders to climb the building. After the building is completed, the scaffoldings are dismantled and packed up because they were not part of the building after all. Sad to say today, there are Christians that are scaffolding materials in the body of Christ; don't become one of them! God is involved in a building and every Christian is supposed to be a living stone in that building but when you don't endure the workings of God, you consign yourself to be scaffolding material. Endure the calling and ministry that you are sure God gave to you and you will turn out exactly the way God had in mind when He chose that road for you to go through.
You need to understand that anything that will be used by God to prepare you for your destiny will not be 'sweet' at your first contact with them and you may not like where God will place them at first. Naaman had to endure Elisha's calling, otherwise, he would have to do without his healing because as far as God was concerned, he wasn't going to get it somewhere else. Similarly, Elisha had to endure Elijah's calling to carry the double portion. Korah, Dathan and Abiram couldn't endure Moses and they perished; Joshua and Caleb rather endured him and they were the ones who became something in God's hands. You will never become anything in the kingdom of God until you find which calling God has ordained for you that you must endure.
PRAYER: Lord, fill my heart with an understanding of the danger of not cooperating with or enduring the calling and structure that you have ordained to prepare and lead me for destiny in Jesus' name.
BIBLE IN A YEAR:
2 Samuel 9:1-11:27, John 15:1-27, Psalm 119:49-64, Proverbs 16:1-3