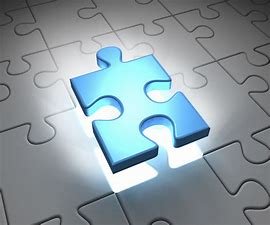 One of the last days' prophecies in Matthew 24 is that the love of many people will wax cold. My goal is that by the end of this month's study, you will have a clear understanding of how to become the kind of Christian that God likes and pleases Him, not just the one He must love simply because Jesus died for the world. "Love" and "like" are two different things.
When you get born again, you become a captive of His love but afterwards, you must make the pursuit of the Father's love, pleasing Him, and giving Him joy your goal. This is the kind of Christian life the Father loves. The first phase in our walk with Him is to become sons and the next phase is to become sons that give Him joy. God is working on everyone and taking us to a place where we will give Him pleasure as Jesus did.
Love will do for someone what he doesn't deserve and that is exactly what the Father has done for us. Even the sinners that go to hell, God still loves them. It is the love of God that sends a sinner to hell because the holiness of God will torment the sinner in heaven more than the fire of hell.
However, the greatest flow of God's power and resources is always towards His pleasure. So, if He is pleased with you, you will see it in the demonstration of His power, resources, and mercies in your life. It means what we experience when the Father loves us will be significantly different from what we experience when we please Him.
PRAYER: Lord, I commit today to be one of the Christians that will please You and give You joy these last days. Amen!
BIBLE IN A YEAR:
1 Chronicles 5:18-6:81; Acts 26:1-32; Psalm 6:1-10; Proverbs 18:20-21
Dearly beloved,

Greetings of love in Jesus Name.

You are specially invited to PRAY, PLAN & PREPARE for the upcoming Anointed Feast Of God for mankind: ANNUAL GOD OF BREAKTHROUGHS CONVENTION & HOMECOMING (GOBC&H) 2022 with the 


Theme:

 THE END-TIME OVERCOMER


Date:

 3rd July - 10th July, 2022 (Sunday - Sunday).


Time:

 6am-8am, 8am-10am, 10am-12noon, 12noon-2pm and 4pm-9pm daily (all GMT +1).


Venue:

 The Dream Centre Of the Life Oasis International Church HQ, Km 4 Gbongan-Osogbo Expressway, Osun State, Nigeria.

Ministering: Rev. Olusola+Oyenike Areogun (Hosts) and other anointed men of God!

Enquiries: +2349079912254, +2348033879828, +2348033506866, +2347038548230

Live streaming available at:
www.lifeoasisinternationalchurch.org/streaming, www.dciradio.org and all our social media platforms.

Register at: https://lifeoasisinternationalchurch.org/gobch2022

Come, all things are yours! Come, all things are ready!

Jesus is Lord!!!