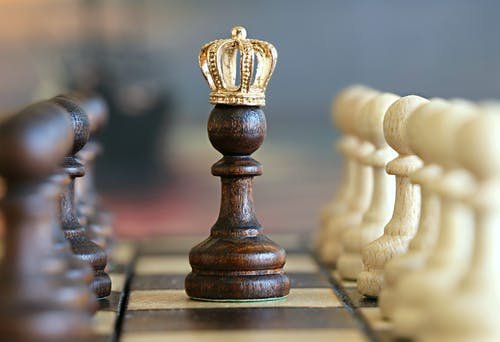 You must allow God to help you in finding and identifying that particular ministry or calling that He wants your destiny nurtured under; your destiny cannot be nurtured by every calling or ministry in the body of Christ. In relating properly with the ministry or the calling that God has given to you after you have found which particular one it is, there are three words you will have to deal with:
* Endure the calling
* Enjoy the calling
* Grow with the calling
You cannot grow with that calling if you don't enjoy it, and you cannot enjoy it until you have endured – it is after you have endured that you will get to the stage of enjoyment. When you come around that ministry that will fashion you for your destiny, it will seem difficult at the start. God chooses for each of us based on His eternal counsel for each one of us, and that eternal counsel of God determines where He sends you to, what He sends to you and what He allocates to you.
For the apostles that the Lord Jesus Christ pastored and ministered to, their ultimate destination in the kingdom was to be the foundation of the new Jerusalem; there will never be any other apostles like them – they are referred to as foundational apostles and because of that, they were allocated to the master Himself and in that choice, they didn't have a say. The training programme He gave them, the ministrations and the impartations, were very peculiar.
Quite a number of them were married men and you might want to ask, "Where were their families?" since they were almost always with Him: He sent them on errands and things like that. They had to go through that programme: He wasn't considering their feelings or their comfort because He was concerned with what they were to become just like He is concerned with what you are to become today.
In John chapter 6, He said some things to them that were very heavy and the bible says, "…many of His disciples went back, and walked with Him no more" because they couldn't endure His sayings and therefore could not cross over to the other side. Similarly, on our journey to becoming what God had designed us to be, each one of us will be tested and tried if we must get to where God is taking us.
The period of endurance is not going to be very long and after that enjoyment begins to come. Sometimes, when you first met your best friend, you didn't really like each other but you endured that period and afterwards, you discovered the treasures that are inside each other and began to enjoy each other until you can't do without each other. The same thing goes for the calling.
PRAYER: Father, give me the grace to go through the three phases of enduring, enjoying and growing with the calling you have raised up for me in Jesus' name.
BIBLE IN A YEAR:
2 Samuel 7:1-8:18; John 14:15-31; Psalm 119:33-48; Proverbs 15:33