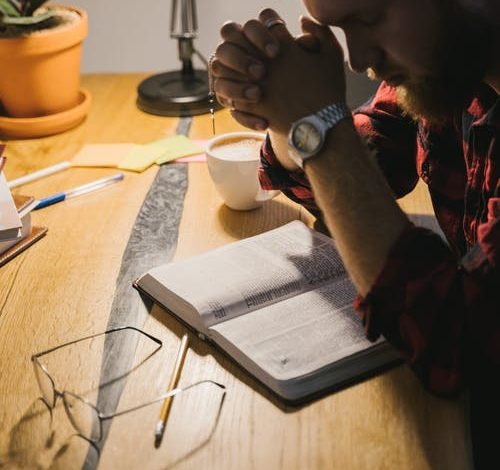 Joshua 1:8
8 This book of the Law shall not depart out of your mouth but you shall meditate in it day and night that you may observe to do according to all that is written therein and then you shall make your way prosperous.
Note that the above Scripture didn't say another person but YOU shall make your way prosperous. You need to tell yourself, "I am responsible for making my way prosperous, not another person."
God expects you to embrace every opportunity He presents you to develop your faith and make your way prosperous. Nobody can accept responsibility for another person's results in life. A pastor, parent, or teacher may pray for, guide, and mentor another person. However, no matter how great a guide or mentor is, if the person doesn't take the lessons taught and consciously apply them, he will end up a failure. You can't accept responsibility for the failure of an adult. Everybody is responsible for how his life turns out.
Meditating on the word of God, keeping it in your mouth, and observing to do it is God's path to being prosperous. The God-kind of faith is not "faking it till you make it" although some cultures believe in that. That is why you see somebody goes to borrow clothes to appear rich, thinking that he is going to become rich that way. No, Bible faith is not faking it till you make it! The reason these cultures define faith like that is because they do not understand what acting in faith entails.
PRAYER: Lord, I follow Your ways. I decide to take responsibility for my results in life and my way will become prosperous in Jesus' name. Amen.
BIBLE IN A YEAR:
Joshua 11:1-12:24; Luke 17:11-37; Psalm 84:1-12; Proverbs 13:5-6