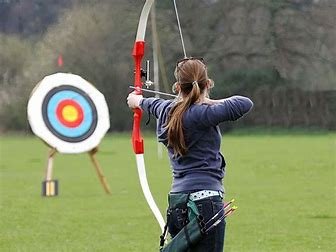 God wants you to have a great impact with your life and that is why He begins to work accuracy into your life and that accuracy comes through a process. When you are told in church as a single brother or sister to do all-night prayer, it is taking you through that process of developing accuracy in the Spirit. There was a time God gave me The Principle of One: one hour in the day with God, one day in the week with God and one week in a year. It's not because I was looking for a cliché statement.
The places some people are going to stand amongst men require that biblical principles are the ruling principles in their life. Most people you're going to meet in executive meetings have dined with the devil in the middle of the night and all you are bringing is just a shirt and tie. Some seemingly civilized people are into occultism. Why should you as a Christian be ashamed of speaking in tongues and you can't even speak through in tongues?
Settle your church membership and take it seriously. Don't be a borderline member or a non-member but be a true and true member. It's time for you to rise now and make up your mind! I want to challenge you if you are a borderline member of a church – you stay long in church but you stay on the borderline of commitment and followership, you pick and choose what you want to obey in church but insist that you are a member, stop it! Pay close attention to all the points I have made thus far.
PRAYER: Father, thank you for every process you have drawn out for me in church. Help me to wake up looking forward to each step of the process in Jesus' name.
BIBLE IN A YEAR:
Exodus 8:1-9:35, Matthew 19:13-30, Psalm 24:1-10, Proverbs 6:1-5
IMPORTANT INFORMATION
Dearly Beloved of God, Greetings to you in the matchless name of our Lord Jesus Christ. You are specially invited to the 2022 edition of our ANNUAL SCHOOL OF MINISTRY (ASOM) with the theme: KINGDOM GROWTH versus CHURCH GROWTH.
Every year, ASOM has been a mountain where Apostles, Prophets, Evangelists, Pastors, Teachers, Heads of Ministries, Associate Pastors, Missionaries and all those in active ministry come to refresh, renew, re-fire their spirits and encounter the God of their calling. The details of this year's edition of ASOM are as follows:
Date: 3rd – 5th February, 2022 (Thursday – Saturday).
Time: Thursday – 5pm, Friday – 8am, and Saturday – 8am (GMT+1)
Venue: The Dream Centre Headquarters, Close to November 27 Interchange (Ona baba Ona Bridge) before the State Secretariat, Abere, Osogbo, Osun State, Nigeria
Registration: Click on https://solaareogunministries.org/events/asom2022/ to complete online registration OR when you arrive at the conference. Registration is FREE.
Enquiries: For enquiries on accommodation, feeding, tapes and books from this conference and other logistics, please call +234(0)9079912254; 08036207471; 07064335373 and 08037252124.
All things are ready.
Jesus is LORD!
Forever His,
Rev & Rev (Mrs) Olusola Areogun