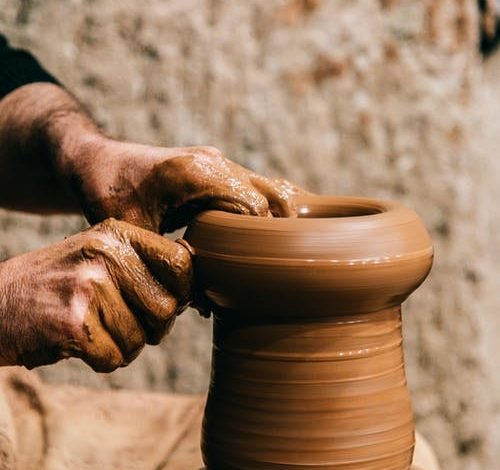 Today, I want you to know that God is calling us to a higher place, to a stronger place in Him. The blessings of God are not for the perfect, they are for the broken. The mistake is that we always think God is looking for the perfect to bless, but God is looking for the broken. God is going to break something inside you.
Jacob was too strong in himself. The joint in the thighs is where the strength of a man is, which depicts the real strength of his flesh. Jacob struggled against the Angel and the Angel could not throw him. That was how strong Jacob was in himself. Some of us are that strong. "And lo and behold, by the morning light, the Angel said, 'Let me go.' Jacob said, 'I won't let You go until You bless me.' But there's only one condition for God to bless: be broken, submit to His will. And the Angel touched his thigh and it became disjointed. When he went into that wrestling match, he was strong and able-bodied.
Some of us are strong and always have an answer. God will bring you to a place where your mouth is shut. I have been there before – when you move from being defensive to being vulnerable. God will allow that but you will come out of it stronger. God wants to bring the real power of the Gospel into our lives and be able to trust us. God doesn't trust unbroken vessels because the thing that makes you unbroken is what God can't trust – the strength of man, the flesh of man.
Paul said, "…Let nobody trouble me for I bear in my body the marks of Jesus" (Gal. 6:17). Where has Jesus marked you? Some people have come to Christ with no mark of the cross, no mark of Jesus on them.
PRAYER: Father, I yield to your forming hand. I release to you every and any area where I am still struggling with your will for my life in Jesus' name.
BIBLE IN A YEAR:
Exodus 12:14-13:16, Matthew 20:29-21:22, Psalm 25:16-22, Proverbs 6:12-15
IMPORTANT INFORMATION
Dearly Beloved of God, Greetings to you in the matchless name of our Lord Jesus Christ. You are specially invited to the 2022 edition of our ANNUAL SCHOOL OF MINISTRY (ASOM) with the theme: KINGDOM GROWTH versus CHURCH GROWTH.
Every year, ASOM has been a mountain where Apostles, Prophets, Evangelists, Pastors, Teachers, Heads of Ministries, Associate Pastors, Missionaries and all those in active ministry come to refresh, renew, re-fire their spirits and encounter the God of their calling. The details of this year's edition of ASOM are as follows:
Date: 3rd – 5th February, 2022 (Thursday – Saturday).
Time: Thursday – 5pm, Friday – 8am, and Saturday – 8am (GMT+1)
Venue: The Dream Centre Headquarters, Close to November 27 Interchange (Ona baba Ona Bridge) before the State Secretariat, Abere, Osogbo, Osun State, Nigeria
Registration: Click on https://solaareogunministries.org/events/asom2022/ to complete online registration OR when you arrive at the conference. Registration is FREE.
Enquiries: For enquiries on accommodation, feeding, tapes and books from this conference and other logistics, please call +234(0)9079912254; 08036207471; 07064335373 and 08037252124.
All things are ready.
Jesus is LORD!
Forever His,
Rev & Rev (Mrs) Olusola Areogun