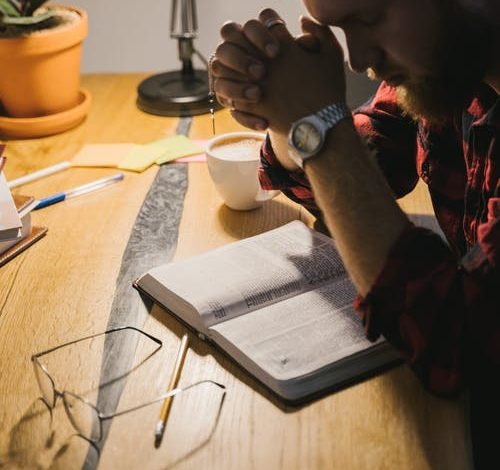 In Acts 4:23, the Apostles were under victimisation. They were locked up and severely threatened before they were released and went back to the brethren. It was the brethren that prayed Peter out of the prison in Acts 12. Prayers were made ceaselessly for him by the brethren; they run prayer chains and declared the scriptures. They lifted their voices and God heard. God sent His angel, on whose arrival the prison doors opened on their own accord.
Great intercession births great grace, great manifestations, and great signs and wonders!
If it was not important, Apostle Paul would not have asked that they should pray for him (1 The. 5:25). You'll see the payer points in 2 Thessalonians 3:1-2. When you want to pray for the man of God, those are the prayers to begin with. Do not start praying by saying, "Father, use them for me!" God will definitely use them for you, but you also need to pray "That the word of the Lord may have free course, and be glorified, even as it is with you: And that we may be delivered from unreasonable and wicked men: for all men have not faith (2 The. 3:1-2)."
There are wicked and unreasonable men that love to frustrate servants of God and distract them from the anointing. It is in the place of prayer that we deal with them and bring them down. Part of the riches of God's glory is that you have an intercessory assignment as a member of the Body of Christ, and one of the key aspects of that intercession is to pray for your man of God. It is not a job for some people; it is a job for all of us Christians. That was why Paul said, "Brethren, pray for us."
PRAYER: Lord Jesus, I thank You for my pastor. Holy Ghost, take hold with me as I pray for my pastor now in Jesus' name. Amen!
Mention his/her name and pray in the Spirit for at least 10 minutes.
BIBLE IN A YEAR:
Leviticus 22:17-23:44; Mark 9:30-10:12; Psalm 44:1-8; Proverbs 10:19
Beloved Woman of God,
Greetings of love in Jesus name!
WOMEN IN FRONT IN ZION 2023 is here again! It is God's special feast for all the wives of Heads of Christian ministries!
Date: 17th – 18th March, 2023
From 12 noon on Friday through to 7am on Saturday!
The venue is the Dream Centre of the Life Oasis International Church Headquarters, Osogbo, Osun State.
For further enquiries:
Call these lines
+234 805 953 3180
+234 907 991 2254
THE SPIRIT AND THE BRIDE SAY, "COME!"
See you there!
You are blessed!
Rev Oyenike Areogun
————————————————————
www.lifeoasisinternationalchurch.org
www.soundcloud.com/reverendareogun
www.dciradio.org
YouTube Channel- Sola Areogun Ministries
+2348037252124
#SpiritMeat
#ReverendAreogun
————————————————————

Copyright ©️ 2023
The general public is hereby informed that exclusive copyright
subsists in this work and therefore any attempt to reproduce,
copy, distribute to public for commercial purposes, publish any
translation of the work, make any film in respect of the work,
make an adaptation of the work, either the whole or substantial
part of the work, either in its original form or in any form
recognisably derived from the original is an infringement on the
right of the author and subject to litigation unless and except
the author has officially and clearly authorized the said person
or persons or the author is clearly acknowledged in the work.