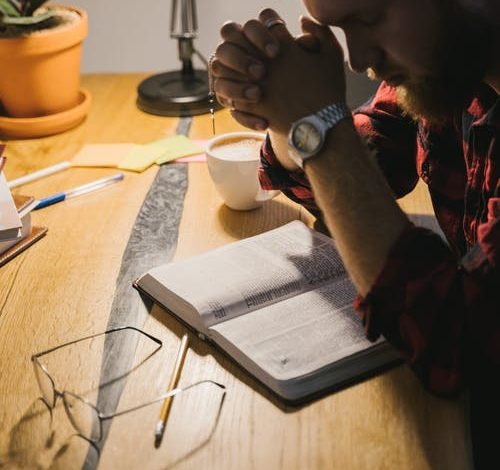 Yesterday, I told you about an anointed man of God that was my pastor many years ago. He was a man that gave himself to prayer a lot.
He once pointed to a person in the congregation and asked, "What are you doing there?" A lady was sitting on top of another lady in the spirit and the victim was breathing heavily. The oppression manifested as a medical condition physically but she was being oppressed in the spirit.
This man of God also told us a story of how God told him to go and pray for a cripple in the market. When he got there, he told the man that he wanted to pray for him, but he did not want to do it publicly. So, he told the cripple that he would carry him to a corner. As he carried the cripple, the man shouted for help because he thought that he wanted to kidnap him. People gathered around and he had to explain to them that God told him to pray for the cripple man. They insisted he prayed there, and he was forced to pray publicly. God answered his prayer and the man stood up!
This man of God was illiterate and did not teach me English, but he showed me God.
You need to know God as you go into the future. Spend time praying – pray in tongues, pray scriptures, and pray in faith.
There is a God that answers prayer. If there is a man to pray, there is a God to answer.
PRAYER: Dear Lord, I pray for the accuracy that comes to those that spend time in intimacy with You to be my possession in the name of Jesus. Amen!
BIBLE IN A YEAR:
Exodus 30:11-31:18; Matthew 26:47-68; Psalm 32:1-11; Proverbs 8:27-32
————————————————————
www.lifeoasisinternationalchurch.org
www.soundcloud.com/reverendareogun
www.dciradio.org
YouTube Channel- Sola Areogun Ministries
+2348037252124
#SpiritMeat
#ReverendAreogun
————————————————————

Copyright ©️ 2022
The general public is hereby informed that exclusive copyright
subsists in this work and therefore any attempt to reproduce,
copy, distribute to public for commercial purposes, publish any
translation of the work, make any film in respect of the work,
make an adaptation of the work, either the whole or substantial
part of the work, either in its original form or in any form
recognisably derived from the original is an infringement on the
right of the author and subject to litigation unless and except
the author has officially and clearly authorized the said person
or persons or the author is clearly acknowledged in the work.