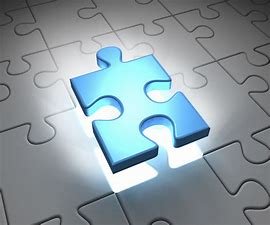 Still on what God requires of you (as a believer) spiritually, let's see more points.
5. YOU MUST BE ABLE TO SPEAK IN TONGUES AND HAVE A CLEAR UNDERSTANDING OF THE ADVANTAGE IT GIVES YOU
This is yet another area where most people have limited themselves. Knowing how to speak in tongues is one thing, understanding clearly why you do so is another matter entirely. Knowing how to speak in tongues alone is a good thing but it is not good enough.
Speaking in tongues is a very powerful tool for the Christian because it gives the Holy Spirit room to pray through you. However, the efficiency of this is directly determined by how well you understand what's happening.
When we speak in tongues, the Holy Spirit intercedes through us and prays exactly what is on the mind of God. The beautiful thing about praying in tongues is that once you understand that when you speak in tongues you're literally giving the Holy Spirit room to pray to God the Father on your behalf, you won't let anyone or anything distract you.
6. YOU MUST BE ABLE TO OPERATE AT A LEVEL OF FAITH AND CONFIDENCE THAT ALLOWS GOD TO WORK THROUGH YOU TO DO HIS GREAT WORK
I hear many people say sometimes that the age of miracles has passed and I laugh at this statement every time. Miracles aren't limited to a time period; they are only limited to your faith and your readiness to call them forth.
In Mark 16:18, the Bible referring to us says, "We shall take up serpents; and if we drink any deadly thing, it shall not hurt us; we shall lay hands on the sick, and we shall recover." In order to walk in the realm of the miraculous shown here, you must develop your faith in God and your confidence in His ability. God always wants to showcase His power to the world. All He needs are men and women who are ready to step out in faith to be His vessels.
PRAYER: I receive a deeper understanding of my faith and the Holy Ghost's advantage in my life in Jesus' name. Amen!
BIBLE IN A YEAR:
1 Chronicles 22:1-23:32; Romans 3:9-31; Psalm 12:1-8; Proverbs 19:13-14