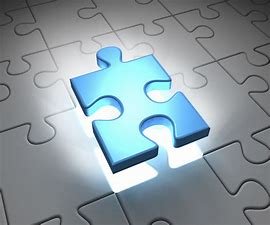 A Christian is someone that lives from the inside out. What you have inside you is what determines who you are. You must never open yourself to someone that you don't know who he is inside. Until you know who a man is inside, you don't really know him. The scriptures said that it is out of the abundance of the heart that the mouth speaks (Mat. 12:34).
You only become a victim of deception when you rate people by their outward appearances. There have been people that were raped, duped, assaulted, cheated, and even killed because they judged and rated people wrongly; judging only by the outward look while interacting with devils. May you not fall victim to such traps in Jesus' name.
Sometimes, someone can be a friend on the surface but an enemy inside. Do you really know people? Do you really know yourself? Who you really are is who you are inside. May you know people outside and inside as you travel on the journey of destiny in Jesus' name. God doesn't bless the outside; He blesses the inside. That was the reason the oil of God did not fall on the brothers of David because God was looking at the inside and not just the outside (1 Sam. 16:6-7). When you do business with people, who you are dealing with is a critical factor to consider.
The intention of God for you as a child of God is to come to that point where you will not just relate with life based on the outward appearance but on the revelation of who people are inside. There is a reality of the Spirit of revelation and knowledge, such that when He rests upon you, He empowers you to discern men and situations. The devil plans to make us interact with the world based on what our eyes can see alone.
Job 32:8
But there is a spirit in man: and the inspiration of the Almighty giveth them understanding.
May the force of the gift of the Holy Spirit possess you to know men and see beyond what people look like outside but see into their hearts in Jesus' name.
There is an inside knower in every born-again and spirit-filled child of God that must be awakened in you. Signs and wonders can be faked, miracles can be counterfeited, but the Spirit of knowledge is your safety in this end-time. Every human being can become good or bad. You must listen to hear what is coming from the inside of people so that you don't fall victim to this end-time.
PRAYER: Lord, I receive the baptism of the Spirit of knowledge and discernment to walk safely in my destiny as I interact with the world in Jesus' name. Amen!
BIBLE IN A YEAR:
2 Kings 22:3-23:30; Acts 21:37-22:16; Psalm 1:1-6; Proverbs 18:11-12
Dearly beloved,

Greetings of love in Jesus Name.

You are specially invited to PRAY, PLAN & PREPARE for the upcoming Anointed Feast Of God for mankind: ANNUAL GOD OF BREAKTHROUGHS CONVENTION & HOMECOMING (GOBC&H) 2022 with the 


Theme:

 THE END-TIME OVERCOMER


Date:

 3rd July - 10th July, 2022 (Sunday - Sunday).


Time:

 6am-8am, 8am-10am, 10am-12noon, 12noon-2pm and 4pm-9pm daily (all GMT +1).


Venue:

 The Dream Centre Of the Life Oasis International Church HQ, Km 4 Gbongan-Osogbo Expressway, Osun State, Nigeria.

Ministering: Rev. Olusola+Oyenike Areogun (Hosts) and other anointed men of God!

Enquiries: +2349079912254, +2348033879828, +2348033506866, +2347038548230

Live streaming available at:
www.lifeoasisinternationalchurch.org/streaming, www.dciradio.org and all our social media platforms.

Register at: https://lifeoasisinternationalchurch.org/gobch2022

Come, all things are yours! Come, all things are ready!

Jesus is Lord!!!