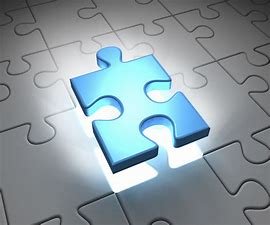 You don't have any excuse not to live for God in this generation. Despite the corruption in the days of Noah, he remained faithful to God and found grace in the sight of the Lord. One of the slogans of this generation is "If you can't beat them, join them". No! God says, "You can beat them with My word. You can beat them with My Spirit. You don't have to join them in their evil ways." You can be a witness for God.
God is aware that every generation of man has been perverse since Adam's fall, but He always raises men in their generation to show that generation the original standards, the perfect will, and the immutable qualities of God.
The Bible says, "when the enemy shall come in like a flood, the Spirit of the Lord will lift a standard and put him to flight (Isa. 59:19)."
When the enemy comes in any generation with floods of ungodliness and iniquity, then God lifts the standard of His Spirit by raising men and women who are living by the standards of God. He raises churches and ministries that operate by His standards and show an erring generation how things should be done.
In any battle, the standard bearer is an object of attack because as long as the flag of the opposing army is flying, they are not yet vanquished. God is looking for Christians that He can raise as standard bearers in this generation; those who will look decay and immorality in the face and say "This is where I am still standing for the Lord. If you are looking for God, look at me."
PRAYER: Lord, deliver me from everything hindering me from becoming Your standard in my generation in Jesus' name. Amen!
BIBLE IN A YEAR:
Lamentations 4:1-5:22; Hebrews 2:1-18; Psalm 103:1-22; Proverbs 26:23
————————————————————
www.lifeoasisinternationalchurch.org
www.soundcloud.com/reverendareogun
www.dciradio.org
YouTube Channel- Sola Areogun Ministries
+2348037252124
#SpiritMeat
#ReverendAreogun
————————————————————

Copyright ©️ 2022
The general public is hereby informed that exclusive copyright subsists in this work and therefore any attempt to reproduce, copy, distribute to public for commercial purposes, publish any translation of the work, make any film in respect of the work, make an adaptation of the work, either the whole or substantial part of the work, either in its original form or in any form recognisably derived from the original is an infringement on the right of the author and subject to litigation unless and except the author has officially and clearly authorised the said person or persons or the author is clearly acknowledged in the work.