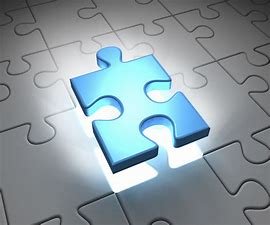 Church membership is a working of the Holy Spirit and it is God that sets members in His Body as He pleases. There are some very flaky positions that people take when it comes to church and that is why God's destiny programme doesn't happen in their lives.
You can't be a member of two churches just as you can't be a member of two families. You simply can't be! As soon as you are in one church, you are no longer a member in another or you are in space. This issue is a serious issue with God.
In every congregation, some people are true and true members, there are borderline members and there are non-members. You will notice that anywhere in the world, strong nations, strong families, and strong churches all have a strong sense of identity. In Israel, the Jews are bold about their Jewish identity. They have been claiming that identity for more than 5,000 years in the world. They never allow any culture to assimilate them.
One of our reasons for being weak in Nigeria is that an average Nigerian is ashamed of the Nigerian identity. One of my older pastors encountered something some time ago and sent me a text wondering where he had been all these years. He said he just caught the revelation of the father-and-son truth and he started confessing all the covenants in the house. He knew the truth about confession but he never took those things seriously. When you begin to function as a colleague to your father, you have cut your inheritance away and you will begin to fight on your own.
PRAYER: Father, open my eyes to see and understand where you have planted me in your Body. Thank you Holy Spirit for leading me there.
BIBLE IN A YEAR:
Genesis 48:1-49:33, Matthew 15:29-16:12, Psalm 20:1-9, Proverbs 4:20-27
IMPORTANT INFORMATION
Dearly Beloved of God, Greetings to you in the matchless name of our Lord Jesus Christ. You are specially invited to the 2022 edition of our ANNUAL SCHOOL OF MINISTRY (ASOM) with the theme: KINGDOM GROWTH versus CHURCH GROWTH.
Every year, ASOM has been a mountain where Apostles, Prophets, Evangelists, Pastors, Teachers, Heads of Ministries, Associate Pastors, Missionaries and all those in active ministry come to refresh, renew, re-fire their spirits and encounter the God of their calling. The details of this year's edition of ASOM are as follows:
Date: 3rd – 5th February, 2022 (Thursday – Saturday).
Time: Thursday – 5pm, Friday – 8am, and Saturday – 8am (GMT+1)
Venue: The Dream Centre Headquarters, Close to November 27 Interchange (Ona baba Ona Bridge) before the State Secretariat, Abere, Osogbo, Osun State, Nigeria
Registration: Click on https://solaareogunministries.org/events/asom2022/ to complete online registration OR when you arrive at the conference. Registration is FREE.
Enquiries: For enquiries on accommodation, feeding, tapes and books from this conference and other logistics, please call +234(0)9079912254; 08036207471; 07064335373 and 08037252124.
All things are ready.
Jesus is LORD!
Forever His,
Rev & Rev (Mrs) Olusola Areogun