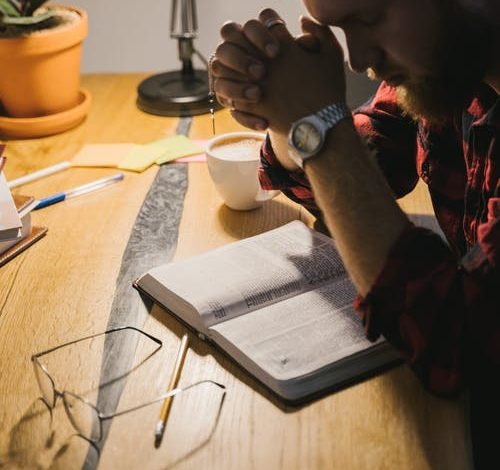 In 2 Timothy, we see Paul as a set-man or head of a ministry, the associate pastors, and the members. Here is the secret to having a constant flow of life and the power of God across the length and breadth of the Church: "… and pray one for another (Jam. 5:16)." Paul prays for Timothy, Paul prays for the brethren, the brethren pray for Timothy, Timothy prays for the brethren, and the cycle goes on. The Church that prays together enjoys the glory, beauty, and power of God together. There must be an unending cycle of intercession.
People expect the pastor to pray for the members, yet they neglect their role of praying for the pastor.
When that cycle is not flowing regularly, there will be a hitch somewhere. It is the cycle of intercession that releases grace, anointing, virtue, and power upon the people. It is a flow of riches and once you are not involved in that cycle, you exempt yourself from the flow. When you get involved, you key into that cycle and get into the flow.
We should know what we can pray for people (1 The. 1:2). We see from several scriptures that Paul was praying for these people, making mention of their names. Paul took time to pray for the brethren (1 Cor. 1:4; Rom. 1:8), their attitude and disposition to the things of God got corrected, and they started coming with an open spirit and heart to receive what God had to offer. Before you complain that people are not doing well or are rebellious, do your part to stand in the gap.
PRAYER: Lord Jesus, I thank You for my pastor. Holy Ghost, take hold with me as I pray for my pastor now in Jesus' name. Amen!
Mention your pastor's name and pray in the Spirit for at least 10 minutes.
BIBLE IN A YEAR:
Leviticus 15:1-16:28; Mark 7:1-23; Psalm 40:11-17; Proverbs 10:13-14
————————————————————
www.lifeoasisinternationalchurch.org
www.soundcloud.com/reverendareogun
www.dciradio.org
YouTube Channel- Sola Areogun Ministries
+2348037252124
#SpiritMeat
#ReverendAreogun
————————————————————

Copyright ©️ 2023
The general public is hereby informed that exclusive copyright
subsists in this work and therefore any attempt to reproduce,
copy, distribute to public for commercial purposes, publish any
translation of the work, make any film in respect of the work,
make an adaptation of the work, either the whole or substantial
part of the work, either in its original form or in any form
recognisably derived from the original is an infringement on the
right of the author and subject to litigation unless and except
the author has officially and clearly authorized the said person
or persons or the author is clearly acknowledged in the work.