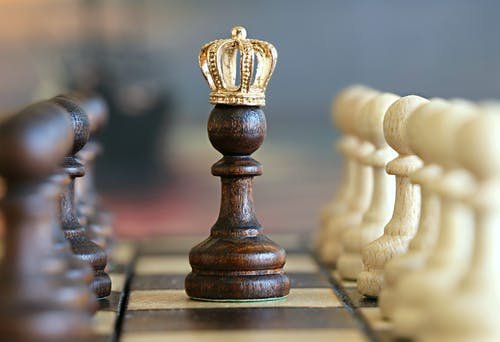 It's only the devil that profits from offences, whether in a spiritual setting, a relationship, marriage, business, or any other setting. The following are significant roles prone to injuries of offences in life.
a) The Role of a Wife in a Marriage
b) The Role of a First-Born Child in a Family
c) The Role of a Pastor
a) The Role of a Wife in a Marriage
There are very few roles in a marriage that are as prone to injuries of offences as that of a wife. There are certain things you cannot quantify in terms of what you have done for somebody. The point is that a woman can go an extra length just to serve her man. Therefore, the hurt can be very deep and very painful inside.
b) The Role of a First-Born Child in a Family
If the father dies in a family, many times, the first-born child in a family steps into the role of representing the father to help other siblings to make it in life. There are some issues in life that it is only God that can adequately reward the person that has laboured. Some first-born children in some families have died not because they didn't want to live but offences overpowered their hearts.
c) The Role of a Pastor
The role of a pastor, many times, is prone to offences. Sometimes, that's why children of pastors don't want to go into ministry because they don't want to face the same thing that their parents faced. The reason is simply that such parents don't know how to handle offences.
PRAYER: Jesus, I have heard You, I release the offence, I release the persons involved. I bury it under the blood of Jesus today and I forgive them from my heart and let them go in Jesus' name. Amen!
BIBLE IN A YEAR:
2 Kings 17:1-18:12; Acts 20:1-38; Psalm 148:1-14; Proverbs 18:6-7
Dearly beloved,

Greetings of love in Jesus Name.

You are specially invited to PRAY, PLAN & PREPARE for the upcoming Anointed Feast Of God for mankind: ANNUAL GOD OF BREAKTHROUGHS CONVENTION & HOMECOMING (GOBC&H) 2022 with the 


Theme:

 THE END-TIME OVERCOMER


Date:

 3rd July - 10th July, 2022 (Sunday - Sunday).


Time:

 6am-8am, 8am-10am, 10am-12noon, 12noon-2pm and 4pm-9pm daily (all GMT +1).


Venue:

 The Dream Centre Of the Life Oasis International Church HQ, Km 4 Gbongan-Osogbo Expressway, Osun State, Nigeria.

Ministering: Rev. Olusola+Oyenike Areogun (Hosts) and other anointed men of God!

Enquiries: +2349079912254, +2348033879828, +2348033506866, +2347038548230

Live streaming available at:
www.lifeoasisinternationalchurch.org/streaming, www.dciradio.org and all our social media platforms.

Register at: https://lifeoasisinternationalchurch.org/gobch2022

Come, all things are yours! Come, all things are ready!

Jesus is Lord!!!