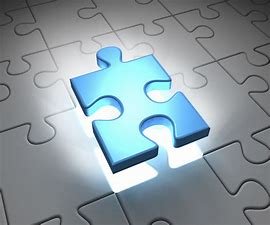 Welcome to the second half of the Year 2022. The focus of our devotional this month is on the Last Day Christian. If you are a good student of the Bible, you will know that we are already living in the end-time. It is a period of intense warfare, and we must know what to do to remain in the victory zone.
God and the devil have been engaged in an all-out war for the souls of men for a very long time, and as Christians, we are to be God's representatives on the earth in this war. We are His soldiers. We have been empowered with many a tool to bring forth destruction upon the kingdom of darkness. One of such tools is FAITH.
The Bible defined faith as the substance of things hoped for, the evidence of things not seen (Heb. 11.1). It's our one true advantage over the devil as Christians because technically, our Christianity directly depends on our faith in God and the acceptance of His one and only Son as our Saviour.
Sadly, however, in these modern times, we Christians have become increasingly confused. There no longer exists a clear demarcation between most Christians and the rest of the world. We are losing ground to the enemy and we are losing it fast. This problem, I believe, comes out of an identity crisis.
The last days Christians must be fully aware of who they are and where they stand. Your identity must be clear to operate as an end-time overcomer.
PRAYER: Dear Lord, help me to walk in the truth of Your Word to be a victorious Christian in these last days in Jesus' name. Amen!
BIBLE IN A YEAR:
2 Kings 18:13-19:37; Acts 21:1-17; Psalm 149:1-9; Proverbs 18:8
Dearly beloved,

Greetings of love in Jesus Name.

You are specially invited to PRAY, PLAN & PREPARE for the upcoming Anointed Feast Of God for mankind: ANNUAL GOD OF BREAKTHROUGHS CONVENTION & HOMECOMING (GOBC&H) 2022 with the 


Theme:

 THE END-TIME OVERCOMER


Date:

 3rd July - 10th July, 2022 (Sunday - Sunday).


Time:

 6am-8am, 8am-10am, 10am-12noon, 12noon-2pm and 4pm-9pm daily (all GMT +1).


Venue:

 The Dream Centre Of the Life Oasis International Church HQ, Km 4 Gbongan-Osogbo Expressway, Osun State, Nigeria.

Ministering: Rev. Olusola+Oyenike Areogun (Hosts) and other anointed men of God!

Enquiries: +2349079912254, +2348033879828, +2348033506866, +2347038548230

Live streaming available at:
www.lifeoasisinternationalchurch.org/streaming, www.dciradio.org and all our social media platforms.

Register at: https://lifeoasisinternationalchurch.org/gobch2022

Come, all things are yours! Come, all things are ready!

Jesus is Lord!!!