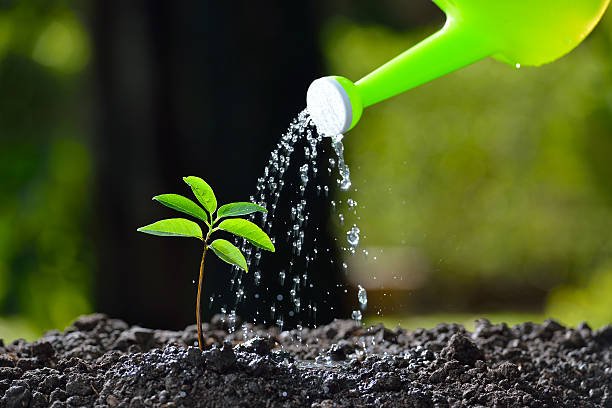 We continue today on the subject of recognising seedtime by considering more points below:
27. When STRANGERS come to your door and your SPIRIT MOVES you to do it. Hebrews 13:2 says, "Be not forgetful to entertain strangers: for thereby some have entertained angels unawares."
28. When you need to access the presence and wisdom of the great, nothing works like a seed to open the well of wisdom in a great man to you. Never let an opportunity with the great go by you without sowing a seed.
Do acts of kindness to great people and it will open doors to their presence and wisdom. Become a financial partner with genuine and great men of God and see what can happen.
29. To open an account of GIVING and RECEIVING with Heaven. Stingy people don't receive much from Heaven. Many ask God to give them amounts of money that are not up to what they have invested in the Kingdom through their seeds.
30. To activate the law of sowing and reaping. The ruling law on the earth is the law of sowing and reaping. The simple truth is this: sowing your seed is what kicks this law into motion! Wrap your life in the cycle of this great law and you will experience heaven upon earth.
Amos 9:13 "Behold, the days come, saith the LORD, that the plowman shall overtake the reaper, and the treader of grapes him that soweth seed; and the mountains shall drop sweet wine, and all the hills shall melt.
This is the cycle of abundance!"
PRAYER: Lord, I receive supernatural financial life as I obey Your word. Let there be a cycle of abundance in my life in Jesus' name. Amen!
BIBLE IN A YEAR:
Song of Solomon 5:1-8:14; 2 Corinthians 9:1-15; Psalm 51:1-19; Proverbs 22:24-25
————————————————————
www.lifeoasisinternationalchurch.org
www.soundcloud.com/reverendareogun
www.dciradio.org
YouTube Channel- Sola Areogun Ministries
+2348037252124
#SpiritMeat
#ReverendAreogun
————————————————————

Copyright ©️ 2022
The general public is hereby informed that exclusive copyright subsists in this work and therefore any attempt to reproduce, copy, distribute to public for commercial purposes, publish any translation of the work, make any film in respect of the work, make an adaptation of the work, either the whole or substantial part of the work, either in its original form or in any form recognisably derived from the original is an infringement on the right of the author and subject to litigation unless and except the author has officially and clearly authorised the said person or persons or the author is clearly acknowledged in the work.