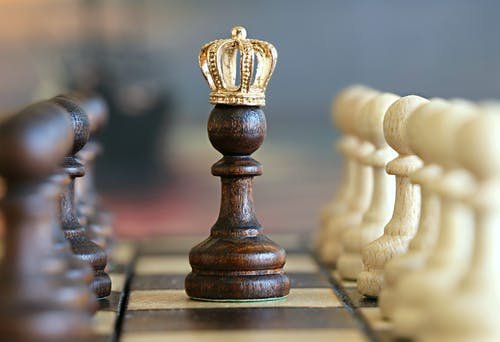 The Bible talks about various levels of redemption and I want you to see some of them. However, I believe that the redemption of gifts and calling is the climax of redemption on this side of heaven.
1. REDEMPTION FROM SIN (Psa. 49:6-8): The Bible talks about the redemption from sin which God accomplishes for us. How does God redeem our souls? Through Jesus Who gave His life for us. He died so that we can be bought back from the slave market of sin. If you are not born again, you are still in the slave market of sin; it does not matter how good you look outside. However, if you are born again, you have been redeemed from the slave market of sin; that is the first step in going back to heaven.

2. REDEMPTION FROM THE CURSE (Gal. 3:13-14): The Bible talks of redemption from the curse. Jesus came to take us from the curse into the blessing.
3. REDEMPTION FROM THIS EVIL WORLD (Gal. 1:3-4): There is evil and danger in the world, but as Christians, we have been redeemed from it. These things are in the world but not for Christians because God is there for us.
4. REDEMPTION OF TIME (Eph. 5:16): That is what you are to do with understanding. You are to buy back the time that has been wasted and invest it in your destiny, assignment, and calling, so that you will not be ashamed when you stand before the Lord Jesus.
5. REDEMPTION FROM FUTILITY: That is what we are to achieve with the redemption of our gifts and callings which I am going to show you tomorrow.
PRAYER: Lord, I welcome all-round redemption. I will not live a wasted life! The sacrifice of Jesus will not be in vain over my life in Jesus' name. Amen!
BIBLE IN A YEAR:
1 Samuel 1:1-2:21; John 5:1-23; Psalm 105:37-45; Proverbs 14:28-29